Compassionate, Caring and Affordable Cosmetic Dentists
In Sunshine Coast
Sunshine Coast's Most Reputed Cosmetic Dentists
Thank you for choosing Buderim Dental Care on Sunshine Coast. This is your first step to experiencing the 7-star customer service in a most comfortable and relaxed environment at your local dentist Buderim. 
5 Key Reasons Sunshine Coast Locals Choose Us
Creating Amazing Experiences
Get your smile and confidence back, Your smile and comfort is of utmost important to us.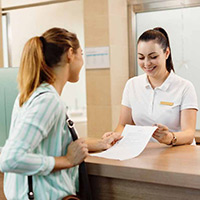 We make You Feel Delighted
Passionate team with customer care second to none.
We Take The Fear And Pain Out Of Dentistry
Sleep through your dental fears and anxiety.
Interest Free Payment Plans
Interest Free Payment Plans
Making Dentistry Affordable
Health fund claim, Super easy application
No-Obligation Consultations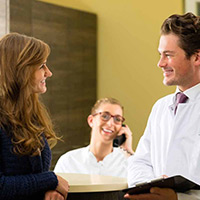 No-Obligation Consultations
Making High-Quality Dentistry Accessible To All
Free Cosmetic Dentistry Consultations, No pressure, no sales pitch.
Outstanding Care and Assurance From Dentist Buderim
I am anxious of dentist
Sleep while we work on your smile
I have been delaying to see the dentist
We are caring and friendly
I don't have time to call
We have online appointments
I don't want to pay upfront
I have a dental emergency
I don't like drill noise?
We have noise-cancelling headphones
I am concerned about Infection control
We have the highest grade infection control
I have had uncomfortable dental experiences
Gentle, Caring and Comfortable Dental Services Buderim
We are Sunshine Coast's leading dental clinic in Buderim for Cosmetic Dentistry, Sleep Dentistry, Emergency Dentistry, General Dentistry and Teeth Replacement. See some of our most sought dental services here:
All on 4
Full Mouth Rehabilitation in Buderim, Sunshine Coast
Porcelain Veneers
Upgrade Your Smile With Veneers in Sunshine Coast.
Smile Makeover
Get Your Confidence Back With Smile Makeover
Affordable and Caring Dentist Buderim, Sunshine Coast.
Affordable and Caring Dentist Buderim, Sunshine Coast.
At Buderim Dental Care, Sunshine Coast, we believe in providing high-quality dental treatments in a relaxed, comfortable and caring environment. We use the latest in dental technologies and instruments. Our team of highly experienced and compassionate dentists are passionate about helping the people of Buderim, Sunshine Coast. Our professional dental support staff ensures you receive the highest standards of care for your smile. Your search for the best and most affordable dentist Buderim ends here.
"You are not fully dressed until you wear a smile." and at our Buderim dental practice, we ensure that your smile is always world-class. We will never let it fade away due to dental conditions. Call today to book a consultation at your affordable & Caring dentist Buderim on Sunshine Coast.
A caring dental team of dental professionals who will go above and beyond to help you get your smile and confidence back. Don't let the fear of drills, dental anxiety, finances, crooked teeth, cavities and gum problems get in the way of your dream smile. Get quality dental treatment at affordable prices from our amazing Buderim, Sunshine Coast dentists. Please feel free to contact Buderim Dental Care in Buderim, Sunshine Coast for an appointment with our highly trained and professional Buderim dentists.
You deserve the best and confident smile
You deserve the best and confident smile
The latest digital dental equipment and advanced dental technology at Buderim Dental Care on Sunshine Coast make your dentist appointment comfortable and less painful. Our excellent dentists provide high-quality sleep dentistry, Invisalign, general dentistry, dental implants, and cosmetic dentistry.
You will be amazed to know that we offer FREE consultations for cosmetic dentistry. We also provide services for dental implants, dental crowns and dental bridges to replace missing teeth or teeth. You deserve the best dentist Buderim for your smile. Talk to our team today for a consultation.
Preventive dentistry Buderim, Sunshine Coast, Your local Sunshine Coast dentist to care for your overall oral health
At Buderim Dental Care, Sunshine Coast, Our focus is to manage any oral health issues in their initial stages, before the dental problem becomes critical or more significant dental health concern for you.
Regular dental maintenance appointments also prevent chances of sudden painful and expensive emergency treatments. With preventive dentistry, our goal is to serve you and your family with care, comfort and high quality, affordable Sunshine Coast dentistry.
6 monthly check-up and clean at dentist Buderim
6 monthly check-up and clean at dentist Buderim
Our caring and passionate principal dentists and support team of amazing dental assistants are proud members of the Australian Dental Association and other dental professional associations.
Our Buderim, Sunshine Coast dentists recommend visiting the dentist twice a year for a check-up and clean appointments. This will ensure that your oral health requirements are being met and your gums and teeth are super healthy.
At your 6 monthly check-up and clean, Our team will not only look at your teeth but also the rest of the mouth, including the gums, soft tissue and jaw joints to confirm if everything is fine.
Ready to get that confident smile? Let's book your first dental appointment at Buderim Dental Care
New patients are always welcome to join our caring family of loyal customers at Buderim Dental Care, your local, caring, affordable and compassionate dentist in Sunshine Coast located in beautiful Buderim, Sunshine Coast. Our opening hours are stretched to Monday to Saturday and late nights to make it comfortable for you to have the peace of mind to care for your oral health. Our wonderful and caring team is looking forward to welcoming you to our outstanding customer service at Buderim Dental Care, your caring Dentist in Buderim, Sunshine Coast.
Compassionate and Caring Dentists Buderim in Sunshine Coast
Relax with some Coffee
Your local Buderim, Sunshine Coast dental clinic is equipped with all the necessities to make you feel relaxed and comfortable. At Buderim Dental Care Sunshine Coast, we ensure you feel calm and confident when you visit our dental practice. So, you are most welcome to enjoy our famous coffee on arrival to our outstanding dental practice in Buderim, Sunshine Coast.
We Serve you with a Smile!
We are your friendly and caring Sunshine Coast dentists in Buderim. Our team makes sure that you feel welcomed to our 7-star dental clinic with a broad smile. The moment you enter our practice you will experience the outstanding customer service from our amazing dental team.
Proud of our Customer Care
We are highly recommended by local members of the Sunshine Coast community for our dental services. We would invite you to experience our 7-star customer service from our caring Buderim, Sunshine Coast dentists.
Compassionate and polite
At Buderim Dental Care, we do not judge you. Our compassionate and polite attitude allows us to listen to your concerns with ease. You are our top priority, and we offer the 7-star quality dental services for the wonderful Sunshine Coast, Buderim, Maroochydore, Bli Bli, Mooloolaba and Kunda Park, Tanawha, Sippy Downs community. Our outstanding services cover general, sleep, emergency and cosmetic dentistry.
Book Your Free Smile Makeover Consultation with Sunshine Coast's Most recommended Dentists
Dental Accreditations, Associations and Partners
We are preferred BUPA health fund providers, however we accept all hicap participating health funds at our practice. Talk to our amazing team for more information on health fund dental rebates at Buderim Dental Care.
Frequently Asked Questions
How often do I need to see my dentist for a dental check-up and clean in Buderim, Sunshine Coast?
Keeping your teeth at their prime does not end in the comfort of your home. Despite good oral hygiene habits, you may still be vulnerable to oral diseases such as oral cancer.
In order to ensure that your teeth can stay healthy and at their best, we strongly encourage you to schedule a dental check-up twice a year, once every six months. The professional cleaning may not be as often, as your gentle Buderim, Sunshine Coast dentist will have to check for any tartar build up first.
Coming in for a dental check-up regularly saves you from future teeth troubles such as tooth decay and expensive restorative dental treatments. You may be asked to come in more often depending on your personalised dental treatment plan by your caring Buderim, Sunshine Coast dentist at Buderim Dental Care.
What is included in my first dental check-up in Buderim, Sunshine Coast?
Your first step towards better oral health begins the moment you schedule an appointment at Buderim Dental Care in Buderim, Sunshine Coast, Sunshine Coast. We thank you for partnering with us and assure you that every dental appointment is a visit to look forward to!
For New patients, our friendly and caring Buderim, Sunshine Coast staff will ask you to fill out a Patient Information form. You may be asked to provide your dental history, including your last dental appointment, and the dental works you had, among others. Please do not hesitate to talk to our friendly staff if you have preferences or are experiencing discomfort during a dental appointment. Guaranteed we will do our best to make you feel at home.
Once you have handed in your Patient form, our gentle staff will endorse you to our friendly and skilled Buderim, Sunshine Coast dentists for your dental check-up.
Your first dental check-up may include:
Comprehensive dental examination
Professional cleaning
Oral cancer screening
Full mouth photos
Dental X-ray
Personalised dental plan
Depending on the result of your first dental check-up, your caring Buderim Dental Care dentist will create a personalised dental plan for you. This incorporates your current oral health status and your goal in order to identify the dental treatments you may need.
What do I need to bring to my first appointment?
Making your first dental appointment as smooth as possible is our commitment to our New Patients. In order to ensure you get the best out of your first dental check-up, we recommend calling us in advance to discuss the preparations needed on your end.
Here are some of the pertinent records that may be asked of you to submit:
Patient Information Form
Dental Insurance Card (if applicable)
Identification such as Driver's License, Military ID or State ID
Patient Health History Form
Consent Form
Patient Authorization Form
Please do not hesitate to talk to our caring Buderim, Sunshine Coast team. We will do our best to deliver top-notch dentistry for you and your family in Buderim, Sunshine Coast.
What are the dental payment plan options available at Sunshine Coast Dentists in Buderim, Sunshine Coast?
Buderim Dental Care is your affordable family dentists serving the Buderim, Sunshine Coast community. We believe in providing accessible quality dental care for you and your family. Take advantage of our interest-free payment plans to cover your dental costs.
Payment plans must be set up at least THREE days before the date of treatment.
Humm Payment Plan
AfterPay

Buy now, pay later!

✔ 0% interest rates for all types of dental treatments

✔ 0% interest rates when you pay on time

✔ Spread the cost over time.

✔ Spread the cost in 4 equal, interest-free, fortnightly payments

✔ Flexible Dental Payment Plans Terms up to 12 months, with weekly, fortnightly, monthly payment options

✔ Instant approval! No long and complicated forms to fill out.

✔ Only a one time set up fee of $35-$90 for payment plans above 30K.

No setup fee for payment plans under 2K AUD.

✔ Pay more or less than the full instalment and even change your due date.

✔ Choose from Credit Card or Bank Account debits

✔ Pulse by Afterpay rewards program

✔ Simply pay a deposit (25% minimum) directly to Buderim Dental Care Dental Group and the balance is put on a Humm Payment Plan

✔ User-friendly mobile app so you can check your status anytime, anywhere you want!
*Fees and charges are payable.
Talk to our caring team today to know the best payment option for you!
I have a low pain tolerance and dental anxiety. How can you help?
Worried about dental pain? There is no need to be. With our safe and effective sleep dentistry options, we can help you get the dental treatment completed with no lingering ill memory about it.
Our sleep dentistry options are for all our patients, regardless of age. Choose among:
General Anaesthesia – Best for patients with deep phobia and fear and who can not open their mouth at the sleep dentist. As well as younger individuals who need wisdom teeth removed and older individuals who need major work but have limited time and want no memory of the procedure.
IV Sedation – Best for moderate to mild phobic patients, those with anxiety issues and patients with a severe gag reflex. When a patient needs major dental work in a single long session.
Happy Gas – Best for patients who dislike needles as it provides a bit of altered consciousness and reduces mild anti anxiety. It can be used safely for most patients except for ones with a terminal disease or respiratory obstruction, severe cold or hay fever.
Anti Anxiety Medication/Sedation via Inhalation – Best for patients with mild anxiety. It is easy to use, non-threatening and patients are in control with the device in their hand and can moderate how much they need to use.
Oral sedation – Most common form of antianxiety medication used for majority of patients. Best for patients who have fear of needles.
Please don't be embarrassed to tell us if you need the assistance of our sleep dentistry methods. It is 100% safe and available for patients of all ages.
Do you have painless injections in Buderim, Sunshine Coast?
Yes! Buderim Dental Care is proud to introduce Injex Needleless Local Anaesthesia for our patients in Buderim, Sunshine Coast, Sunshine Coast.
With Injex, the local anaesthesia and other medication can now be administered without the use of needles. The delivery is through a very short burst of high pressure. The injection takes only a fraction of a second and with virtually no discomfort (it is often compared to being snapped with a rubber band as opposed to the more acute pain of a needle-administered injection).
If you want to explore this option, talk to our friendly staff at Buderim Dental Care today!
What are my missing tooth replacement options in Buderim, Sunshine Coast?
Missing teeth is a common dental problem specially hitting the older population. On average, Australian adults are missing about five teeth. In the past, missing a tooth will forever be a part of you. But with modern dentistry and your skillful Buderim, Sunshine Coast dentists at Buderim Dental Care, you can say goodbye to missing teeth!
Buderim Dental Care offers a variety of tooth replacement options to serve different missing teeth cases in Buderim, Sunshine Coast. Choose among:
Conventional dental implants – This type of dental implants may take 3 – 6 months as the titanium post is allowed to fuse with the bone first before the rest of the equipment is added. In doing so, the foundation of conventional dental implants is strong and lasts longest!
All-on-4 Implants – Less implants, more teeth! Perfect for patients who need a complete mouth rehabilitation, All-on-4 Implants can replace a complete arch, or two arches! This cost-effective tooth replacement option needs only four dental implants to support a number of teeth.
Getting your perfect smile back with All-on-4 Implants at Buderim Dental Care only takes one dental appointment. You'll be in and out of the dental clinic in no time!
Immediate dental implants – Also known as "immediate loading", immediate dental implants is a quick dental implant procedure that lets your reap the benefits as quickly as an hour.
If you have missing teeth but don't have the time to spare for a dental visit, this is your best option. IImmediate implants are known for cutting the treatment period short without compromising quality.
Bone Augmentation/Graft For Dental Implant – If in the unfortunate event that you have bone atrophy (the wasting away of jawbone because of the lack of stimulation), you can still have a chance to have beautiful and strong pearly whites.
With Bone Augmentation/Graft, patients with severe cases are treated to a mouth rehabilitation first by replacing the lost bone with bonelike materials. A 3D scan may be taken in order to assess the extent of the damage and identify whether or not you need bone grafting. Once the bone grafting is done, you may need to wait a couple of months for the grafted bone to fuse with your existing jawbone.
Dentures – Removable dental prosthetics that offer a cheaper solution to missing teeth. Buderim Dental Care customises dentures to your measurements for optimum performance.
Dental Bridges and crowns – The single most important benefit of a bridge is the ability to replace a missing tooth or teeth in minimal time as a fixed option in the mouth.
If you want to know more about our teeth replacement options, please do not hesitate to give us a call.
What is the All-on-4 Implants and how long does the All -on-4 Implants process take?
All-on-4 Implants are the newest restorative dentistry innovation that combines the strength of conventional implants and the quickness of immediate dental implants. All-on-4 Implants only takes one dental appointment and you'll have your new set of beautiful teeth.
Perfect for patients who are in the process of losing many, if not most, of their teeth – or who have already undergone the process, the All-on-4 Implants mantra is Less Implants, More Teeth!
All-on-4 implants are small, screw-shaped posts designed to replace the root of missing teeth, particularly the part housed in the bone underneath the gum. These are usually made of titanium, a metal with a unique property of being able to fuse with the surrounding bone (i.e., osseo-integration), thus, its sturdy quality.
All-on-4 Dental Implants look, feel, and function just like real teeth and can support a full arch, either the upper jaw or lower jaw, of non-removable replacement teeth – and all in a single day!
What is Invisalign and how long does the process take?
Dreaming of perfectly straight teeth but dread the discomfort of metal wires in your mouth? If yes, then Invisalign may be your best option.
These clear, nearly invisible aligners gently straighten teeth with results already seen as quickly as six weeks! Invisalign aligners are custom-fitted removable trays and are popular among adults and self-conscious teens.
It has no food restrictions because you can remove it when you eat, and you can still participate in your favorite contact sports without fearing damage to them. To see the best results, Invisalign should be worn at least 20 hours a day.
What is a Wedding Smile Makeover in the Sunshine Coast?
Be your best self, shine your best smile with the Wedding Smile Makeover at Buderim Dental Care. Combine a number of cosmetic dental treatments before your big day with the Wedding Smile Makeover.
The beauty of this dental procedure is by combining the cosmetic procedures you need, you can save time and the dental treatments will work harmoniously giving you your perfect smile to match your perfect day.
Below are some of the popular cosmetic dentistry procedures in a Wedding Smile Makeover:
Teeth Whitening
Porcelain Veneers
Composite veneers
Porcelain Crowns
Dental Implants
Porcelain Fillings
Invisalign
Gum contouring
Talk to us today to discuss your Wedding Smile Makeover timeline! FREE Initial consultation with photographs!
What is Digital Smile Design?
The future of digital smile makeover is here! Digital Smile Design is an innovative smile simulation that lets you see how your smile would look after your chosen dental procedure.
Best used with our Wedding Smile Makeover, the Digital Smile Design allows the patient to see how her pearly whites would look even before getting them. This helps you decide better and have total control over how you want your smile to look.
The advanced technology of digital smile design allows us to recognize problems such as misalignment, fracture, tooth root exposure, etc. for your healthy smile. Then for your stunning smile, lip position, facial proportions, aging factors are taken into account to "plan" your smile comprehensively. Most importantly, the software allows us to perform the smile makeover simulation so you can determine the look before the actual dental procedure.
What are my teeth whitening options in Buderim, Sunshine Coast?
Buderim Dental Care is continuously finding ways to make your dental treatments more accessible to you! If your teeth's shade no longer matches your glow, teeth whitening may do the trick!
Choose among:
Zoom Teeth Whitening – Whiten your teeth as quickly as 45 minutes with Zoom Whitening. For only $599, you get whiter and beautiful looking teeth immediately.
In-Chair Teeth Whitening – In-chair teeth whitening provides a professional whitening solution that's quick, safe and efficient. The procedure first begins with your dentist cleaning your teeth, removing any stains and debris and then whitening your teeth using a special gel and curing light.
In-chair whitening treatments usually work last longer than take-home kits and allow you to walk out of the clinic with a whiter, brighter smile within the hour.
Take-home Teeth Whitening – Don't have the time to spend on the dental chair? No worries, we can still help you achieve your shine! With Take-home teeth whitening, you can whiten your teeth in the comfort of your home, in the luxury of your time.
Your cosmetic dentist at Buderim Dental Care customises the whitening kits for optimum performance. The whitening tray can be comfortably worn with ease for a specified time of usually two to four weeks, at the end of which you'll have a brighter shade of white teeth.