Children Dentistry At Buderim, Sunshine Coast
Children Dentistry At Buderim, Sunshine Coast
Instilling proper oral habits in your child is a must. That is because, by learning to take care of their dental hygiene from an early age, the practice slowly turns into a necessary part of their schedules, which they are likely to follow diligently for a lifetime.
At Buderim Dental Care, our dental experts specialising in children's dentistry ensure that your ward has all such healthy oral habits. The ambience is comfortable for the kids to adjust to, and the procedures carried on them are 100% safe and hygienic.
Why is Children Dentistry a Must?
As mentioned earlier, the installation of proper oral care regimes in your ward is a must because the habit is slowly developing and making its way to their daily routine. Thus, Children Dentistry helps your bundle of joy to have a radiant and healthy smile throughout their lives by reducing the risks of dental problems.
By taking a small step with Buderim, Sunshine Coast for the development and protection of your child's oral health, you get to minimise or even omit the costly dental restoration processes that your child must undergo not having healthy and clean teeth.
When your baby turns six months old, that is when their small and delicate milk teeth start to appear. Thus, that is when you must start taking proper care of your kid's dental hygiene and later transfer the right dental habits to them when they grow up.
Many people tend to ignore taking proper care of their baby's milk teeth. That is because they think the milk teeth are eventually going to fall off, so why work on them so much? However, this is a false notion because permanent teeth' growth and development depend on the milk teeth. Hence, if you fail to take proper care of your ward's milk teeth, then chances are that your community will have flaws and problems in their permanent teeth.
Why Milk Teeth are Important
Did you know that the formation of your kid's speech organs depends on their milk teeth? Therefore, having healthy and robust baby teeth helps your baby form their words correctly and leads to speech development.
If the baby's teeth are weak and fragile, then they may fall out before time, creating gaps in your kid's mouth. These gaps may be a barrier to word formation and prevent speech development. Thus, healthy and robust baby teeth are a must for your baby.
Healthy teeth help your wards bite into food properly. They also ensure that the food is finely chewed and ground before reaching the stomach. Thus, it aids with proper digestion.
Weak teeth due to improper oral care may hold your child back from chewing their foods properly. Thus, no matter the nutrition content in the foods inadequately chewed food may cause digestion issues.
Booking the Seat for Permanent Teeth
Booking the Seat for Permanent Teeth
Healthy and strong milk teeth save the seats for your baby's permanent teeth. Thus, if they fall out before time or are not adequately taken care of, then the appearance of your child's permanent teeth may get delayed.
A bone may take over the milk tooth's empty gum space, which can prevent the permanent tooth from erupting. It may also cause your child to have crowded, misaligned teeth, which may later have to fix using cosmetic procedures to make sure their smiles are not only beautiful but also healthy.
Read More
To be rest assured that your child's oral care regime is going well, and there are no potential problems with their oral health, visit us for an in-depth check-up with your ward. Our excellent dentists specializing in children's dentistry will thoroughly examine your ward's oral health. Via this thorough check-up, you will not only be satisfied that your child's oral hygiene is intact but also be provided with a bunch of oral tips by our dental professionals. You can use these professional tips to master maintaining your child's oral health care and make sure they get to retain their healthy, beautiful, and natural smiles.
When should my child first see the dentist?
When should my child first see the dentist?
The moment your child gets their first set of teeth, their oral care regime should begin. When their milk teeth first arrive, the kids are too young to keep them clean. Thus, as a parent, you must take this responsibility initially.
At Buderim Dental Care, our caring dentists are experts in children's dentistry and give your child a thorough check-up. You must schedule your first appointment with your child at Buderim Dental Care, Sunshine Coast, as soon as the first pair of molars appear. After thoroughly examining your child's oral health, our caring dentists will help you schedule the following appointments via which you can ensure that your child's oral state is healthy.
Read More
*These regular dental check-ups are necessary because our professionals can determine any early problems like tooth decay, development of cavities, and other dental issues that you or your child may not be aware of until they become severe. Thus, to avoid such problems, these dental follow-ups are a must.Besides the thorough check-up, our dental experts also give out useful tips to help you take good care of your child's dental health. A safe and hygienic environment with many friendly dentists ensures that your child is in safe hands.
How regular are the dental check-ups likely to be?
You and your child must visit us at least twice every year so that we can monitor the oral development of your ward. At Buderim Dental Care, our caring dental experts consider your child's milk teeth, if they are properly clean, and how strong they are.
You may also get to know about your child's potential dental problems by visiting us, which is possible to solve quickly in their initial phases. Our children dentists will not let such issues get severe and cause your child more significant discomfort. Doing so will also ensure that your child's permanent teeth appear correctly, fulfilling their radiant smiles.
How Do I Make My Child's First Visit To Dentist A Great Experience?
How Do I Make My Child's First Visit To Dentist A Great Experience?
First impressions are crucial. Therefore, when your child visits us for the first time, our caring dental professionals make sure to welcome them in a warm and friendly ambience that is least likely to scare them. Our children's dentists also take extra care of your child's hygiene and safety and try to create an excellent bond with them before jumping into the check-up.
Read More
If you are to schedule your first appointment at Buderim Dental Care, then do check out the following helpful tips to make sure your child feels comfortable and relaxed during the appointment day
Tell them the
truth about you both visiting the dentist. You must not shock them by bringing them to us out of the blue as this might make them reluctant for the next visits.
Please book
your appointment before a couple of days of your convenient visit so that our excellent dentists can make the setup kid-friendly.
You should keep
ample time for your child's check-up. That will give our dentists the time to go for a complete oral examination of your child's oral health and figure out any potential problems.
Lastly, do not
panic before visiting us. When your child sees you in such a state, they too might get the hang of it and can be scared or anxious of dental appointments.
Child Dental Benefit Schedule Buderim Dentist
By choosing us, you provide your child with quality treatment supported by a pleasant ambience and our bunch of friendly dental specialists.
You get an added benefit called the CDBS scheme which is a bulk billing dental service from medicare. Known as Child Dental Benefits Schedule, this is a government program created to raise awareness for children's dentistry and the importance of their oral care. Thus, Buderim Dental Care has come together with Medicare to provide the eligible families with this excellent opportunity to benefit. CDBS covers the following dental services:
Read More
This unique CDBS program provides $1000 worth of dental services to eligible families. As soon as you sign up for it, your 2-17-year-old kids will be eligible to take advantage of it for two years straight! The treatments under this program help determine whether there is a dental problem lurking deep inside your child's mouth. They help our outstanding dental experts to figure out the issues and find a swift solution to them. It prevents it from reaching a severe stage that saves your child from the hassle of multiple visits and saves you money.
Dental Anxiety – A Child's Worst Nightmare
Dental anxiety is a common condition among children aged 10-14. They are extremely frightened of anything and everything related to dentists. It can develop in children for several reasons such as past, horrific experiences, or some overheard incident that has invoked extreme fear.
However, at Buderim, Sunshine Coast, we have a wide range of methods to calm your kids down. All you need to do is inform us of your ward's anxiety before a couple of days of the scheduled appointment so that our dentists can prepare to treat your kid, mostly. They will try their best to be friends with your child, distract them using pleasant music and calming methods, or show them pictures of brave children who have gotten their treatments done with us before.
You are also allowed to bring in your ward's favourite toy or any item that can help to keep him/her distracted. In case of severe dental anxiety, our caring dentists will recommend you to opt for sedation dentistry. Most likely, it is going to be Happy Gas, which is the safest of all.
Is Children Dentistry in Buderim, Sunshine Coast Expensive?
Children's dentistry can get quite expensive, keeping in mind the extra safety, hygiene, and intricate procedures that need to be done to the small baby mouths should they be affected by any means.
However, with the medicare funded Child Dental Benefits Schedule, you can save yourself a lot of money. It contains all the preventive treatments to determine early problems and solve them then and there. It enables you to omit the hefty expenses you otherwise would have to pay if the situation reached a critical stage.
If you are not eligible for CDBS, Primary dentistry in Sunshine Coast will cost you around $100-$200 only. So with the aid of regular check-ups, you can ensure that your child's oral health is excellent
5 Key Reasons Sunshine Coast Locals Choose Us
Creating Amazing Experiences
---
Get your smile and confidence back, Your smile and comfort is of utmost important to us.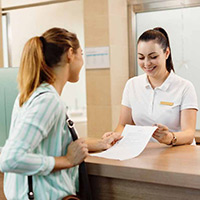 We make You Feel Delighted
---
Passionate team with customer care second to none.
We Take The Fear And Pain Out Of Dentistry
---
Sleep through your dental fears and anxiety.
Interest Free Payment Plans
Interest Free Payment Plans
Making Dentistry Affordable
---
Health fund claim, Super easy application
No-Obligation Consultations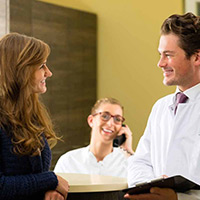 No-Obligation Consultations
Making High-Quality Dentistry Accessible To All
---
Free Cosmetic Dentistry Consultations, No pressure, no sales pitch.
Frequently Asked Questions
Is Sedation Dentistry an option in Buderim to calm my child?
Sedation dentistry is an excellent option to go for if your child has dental anxiety. Our caring dentists will ensure that your child gets a safe dose of a mild sedative that will wear off in no time post the treatment. We recommend the use of Happy Gas, which is affordable and the safest of all, sedatives.
When will my child's baby teeth fall off?
By the time your little bundle of joy reaches the age of 6-8, his/her milk teeth will slowly start to fall off. This entire process takes a couple of years. When your child is around 10-12 years old, you can expect them to have their permanent set of strong and healthy teeth. To keep your child's oral health in check, do not forget to visit us for regular check-ups.
Can I schedule an urgent appointment for my ward?
Of course, you can. We have specialised children dentists who have every skill of treating emergency cases. Thus, contact us anytime, and we will be all set to serve your child.
Will the treatments hurt my child?
At Buderim Dental Care, we make sure your child is relaxed and undergoes a seamless, soothing, and pain-free experience. Otherwise, it would become a problem for both the parents and us to reach out to us for the follow-ups. Be rest assured that your child will be experiencing zero pain or discomfort.
Are the dental check up procedures safe and hygienic?
As a clinic that preaches hygiene, it is a must for us to maintain high sanitary conditions in our dental setup. Hence, you do not have to worry about hygiene and safety while with us. Everything is clean and fresh here, starting from the dental equipment to the procedure. We offer you a state-of-the-art clinic that is kept spotless at all times. Thus, hygiene and safety fall under our prime requirements.