Complimentary Consultation for Composite Veneers in Sunshine Coast, Buderim
Complimentary Consultation for Composite Veneers in Sunshine Coast, Buderim
Do you feel your smile is unattractive? Are you apprehensive about the way they look when you smile? A confident smile radiates warmth and lets you communicate naturally with people around you. At Buderim Dental Care, our dentists will help you carve that perfect smile you have always visualized. With our expert dentists' skill, you will feel more optimistic because you will have a charismatic smile after you undergo our dental treatments. Composite veneers will help you to get an appealing smile.
What Are Composite Veneers?
Composite veneers, also called resin veneers, help in enhancing the natural beauty of your teeth. The composite material is an alternative to porcelain. They cost less than porcelain, but they are equally effective and sturdy. Moreover, there are some patients for whom composite may be a suitable material instead of porcelain. Composite veneers are made from non-toxic resin plastic, and they are highly durable. Resin undergoes a process known as light curing, which makes it robust and provides it with longevity.
Many people tend to ignore taking proper care of their baby's milk teeth. That is because they think the milk teeth are eventually going to fall off, so why work on them so much? However, this is a false notion because permanent teeth' growth and development depend on the milk teeth. Hence, if you fail to take proper care of your ward's milk teeth, then chances are that your community will have flaws and problems in their permanent teeth.
Which Type of Veneers is Best for Me, Porcelain or Composite?
At Buderim Dental Care, we offer two types of veneers – porcelain and composite. Patients are usually confused when picking the veneer's material and wonder which would be the best choice for them. Here is what you should know about porcelain and composite.
Porcelain veneers last longer than composite. The life of porcelain veneers is between 10 and 15 years, while composite veneers may last up to 8 years.
Composite veneers are made and placed over the patient's teeth in a single day. Resin is flexible and can be placed directly over the teeth and shaped to match the patient's teeth' natural look. On the other hand, porcelain veneers take longer to place over your teeth. The process of customizing and fitting is lengthier and a bit more complicated.
Both porcelain and composite veneers require proper care. You must ensure that you maintain good oral hygiene to boost their durability. Without appropriate maintenance, neither of the material will last long enough. They might get chipped or cracked.
Read More
Whether you choose porcelain or composite, our expert dentists will ensure that your teeth' flaws are taken care of skillfully. They will not just guide you in selecting the best for your condition, but they will also help you visualize your flawless look. You can visit our clinic at Sunshine Coast, Buderim, to discuss your smile with our dentists.
Benefits Of Getting Composite Veneers
Benefits Of Getting Composite Veneers
There are several benefits in getting composite veneers:
Treatment with composite veneers is possible to complete in just a single visit. Composite veneers give you an aesthetically pleasing smile in no time. You don't have to spend thousands to get a beautiful smile. This process is budget-friendly. So, everyone can afford it. Composite veneers will hide all your imperfections and give you a confident and gleaming smile.
If the composite veneers are damaged, it is easy to fix them. For instance, if an impact has caused your veneers to be chipped or cracked, then it can be set by our expert dentists in no time.
The process of placing a composite veneer requires removing very little enamel from your teeth. Once the treatment is complete, you will have natural-looking teeth.
What can be fixed with composite veneers?
Composite veneers treatment can fix a variety of dental issues. Discoloured teeth, chipped teeth, broken or cracked teeth, gaps between the teeth, worn-out teeth, and even misaligned teeth are possible to fix quickly with composite veneers' help. At Buderim Dental Care, our skilled and expert dentists will take care of your teeth by providing you with the best oral treatment for your condition.
What Are Composite Veneers?
At Buderim Dental Care, we offer high-quality composite veneers that will give you a natural look. The veneers will resemble your teeth and are polished to get a comparable shine to your original teeth. No one would be able to distinguish between the composite veneers and your real teeth. They will also feel and function just like your natural teeth. You can eat, speak, and chew without experiencing any discomfort. Our skilled dentists will redefine the way you used to look and feel about your set of teeth.
What is the Cost of Getting Composite Veneers?
What is the Cost of Getting Composite Veneers?
Your treatment's final bill will depend on the size, shape, and variety of veneers you chose. On average, the price of veneers can be between $300 and $1500 per tooth. The treatment for placing composite veneers may be a bit costly, but they are exceptionally durable and will last you for a long time. Moreover, we offer some attractive payment plans which you can use to clear your final bill.
At Buderim Dental Care, our caring team of dentists and other staff will ensure that your time spent in our clinic is comfortable involving hassle-free processes. You can call us to book a complimentary consultation with us today to learn more about composite veneers or other dental treatments.
Buderim Dental Care, Your Composite Veneers Dentists In Sunshine Coast
We believe in providing quality services and premium care to all our patients. Our team comprises knowledgeable and accomplished dentists who provide admirable dental treatments. We look forward to helping you achieve a beautiful smile. Visit us at our office or call us on the contact details to book an appointment with us today.
Your Smile is Your Asset, and We Will Help You Smile With Confidence!
5 Key Reasons Sunshine Coast Locals Choose Us
Creating Amazing Experiences
---
Get your smile and confidence back, Your smile and comfort is of utmost important to us.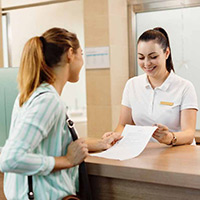 We make You Feel Delighted
---
Passionate team with customer care second to none.
We Take The Fear And Pain Out Of Dentistry
---
Sleep through your dental fears and anxiety.
Interest Free Payment Plans
Interest Free Payment Plans
Making Dentistry Affordable
---
Health fund claim, Super easy application
No-Obligation Consultations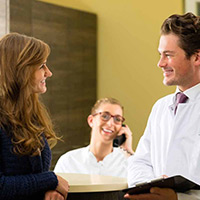 No-Obligation Consultations
Making High-Quality Dentistry Accessible To All
---
Free Cosmetic Dentistry Consultations, No pressure, no sales pitch.
Frequently Asked Questions
Are Composite Veneers too expensive?
They may be a bit expensive, but you can experience its immense benefits once you undergo the treatment. You must consider paying for composite veneers as a one-time investment that will give you returns for several years.
Is the process of getting Composite Veneers painful?
Getting composite veneers is not a painful process. Our caring and gentle dentists will ensure that you are comfortable throughout the treatment process. However, we offer sleep dentistry also for patients who experience anxiety. You can discuss your condition with our dentists, and they will advise what is best for you.
Can I choose to get composite veneers with sleep dentistry?
Yes, many patients experience fear and anxiety. However, since dental treatments are not acceptable to delay, lest they cause more trouble, you can always opt for sleep dentistry to undergo the treatment. With sleep dentistry, you can sleep through the process, and you will have almost no memory of the treatment.
Your Title Goes Here
Your content goes here. Edit or remove this text inline or in the module Content settings. You can also style every aspect of this content in the module Design settings and even apply custom CSS to this text in the module Advanced settings.
Do Composite Veneers cause allergies?
No, the composite veneers provided by Buderim Dental Care are made of high-quality resin plastic. They can easily cover the flaws of your teeth without causing any allergic reaction.
I have missing teeth. Can I opt for composite veneers?
Yes, patients with missing teeth can easily opt for composite veneers. Your teeth will look original and beautiful once the treatment is complete. Our dentists are skilled at their work and will shape the missing teeth for you naturally.
Is Composite Veneer hygienic?
Yes, composite veneers are clean and hygienic for oral wear. You can perform all your oral functions habitually. It has been in use for several years, and patients have never experienced any problems related to composite veneers' safety or hygiene.