Crowns and Bridges Buderim, Sunshine Coast
Crowns and Bridges Buderim, Sunshine Coast
No one ever wishes to acquire crooked, ruined, or missing teeth from birth or even throughout their lifetime. Missing teeth create a nuisance as they destroy not just your smile but your confidence as well. One may face difficulty in speech, chewing, and other functions. Such teeth can even cause illnesses due to improper chewing. Crooked and ruined teeth attract infections and germs due to their odd shape. Even when you take complete care of your teeth and oral hygiene, you may suffer from such teeth due to some accident and unforeseen circumstances. We understand that it can be disappointing and provide you with this excellent treatment that gives you natural-looking teeth.
What Exactly Are the Crowns and Bridges?
You are wondering what crowns and bridges mean and how are they different from regular dentures? What will their price be? Do you require them? Here are the answers to all of your queries and everything you'd want to know about them. Bridges and crowns replace the missing teeth and function and behave similarly to regular teeth. Unlike the dentures, these cannot be removed or taken out as they get cemented to their place. It makes them very similar to original teeth. Our caring dentists shall provide you with details on how you can maintain them and clean them by yourself at home.
The Pearly White Crown for your Teeth
A crown is a cover that is placed on top of our teeth to protect it. Crowns are often used after the canal root treatment. The expert dentists use it when a large part of a tooth gets harmed due to decay or damage. Crowns enhance the appearance of the affected teeth while effectively strengthening and supporting them.
Crowns are usually made from ceramic or porcelain. Both ceramic and porcelain act and feel similar to ordinary teeth and are better in shape and customised. Upon request, we can provide you with crowns made from other materials such as gold. We ensure that you are delighted with our work and walk out of our clinic with a confident smile.
Situations where crowns work best:
Be the cover for the tooth after root canal treatment.
Strengthen the decayed tooth.
Function in fractured restoration.
Cover discoloured, chipped, and crooked teeth
Be the bridge attachment
Cover the tooth implants.
Bridge The Gap with Dental Bridges!
Missing teeth leave one's teeth set with spaces or gaps, which might cause a misalignment in the existing ones. This misalignment caused by "dental drift" gives ugly and unattractive teeth set to you and might cause permanent changes in your bite pattern.
It would help if you never ignored gaps, as these leave your gums exposed and vulnerable. It can cause headaches, gum diseases, migraines, and pain in the jaw, shoulder, and neck. It is associated with the Temporo-Mandibular joint (TMJ), and hence this pain is often referred to as TMJ pain. This joint connects the jaw with the skull.
For this reason, our dentists suggest you get your missing teeth replaced with dental bridges. Our expert dentists shall cement the bridge to your teeth on each side of the gap. It anchors the bridge, and then the holes are filled with replacements. The procedure ensures that you get an attractive set of teeth that enhance your looks and perform regular teeth' functions. At Buderim Dental Care, you will also get the choice to make customisations in your bridge's look and shape.
Under which circumstances do I require getting a Crown or Bridge?
Here are some of the circumstances in which getting a crown or a bridge would benefit you.
Sometimes, the inner side of your teeth might get infections due to a lack of good oral hygiene. This infection attacks and destroys parts of your teeth and its root. It can be painful and disturbing. It disturbs your daily activities and, if ignored, has the potential to destroy all of your teeth. Thus, getting a crown or a bridge to stop it from spreading becomes essential.
Missing teeth are a nuisance. These are not only displeasing and unattractive but can even disturb your speech. We can help you fix this, no matter how you acquired them by accident, injury, or even infection. Getting a crown or bridge can give you a beautiful smile and ensure your teeth look natural and attractive.
Wisdom teeth erupt after you gain wisdom, i.e., after eighteen years, and are the last ones to turn up. However, being the last ones, they might disturb the existing teeth' alignment, thus causing pain. Here's when you require them removed to prevent any damage. A Crown or bridge can protect the existing teeth if any harm has is caused to them.
Why Do I Require Bridges and Crowns?
Dental bridges and crowns restore your teeth to their best appearance and peak performance. It permits normal functioning while giving you a confident smile. They prevent as well as reduce exposure to your gums to help you avoid dental diseases. You must approach a dentist immediately if you notice a dental condition that would require getting a crown or a bridge. When you get your dental condition repaired with our durable and high-quality crowns and bridges, you will enjoy the following benefits:
Any facial structure deformity caused by a dental condition shall get fixed.
Realistic and natural-looking teeth.
End of pain which was being caused by the decay or hollowness. No more persisting pain caused by hollowness or decay.
What is the Cost of Crowns and Bridges in the Sunshine Coast?
What is the Cost of Crowns and Bridges in the Sunshine Coast?
The cost of getting bridges and crowns varies. It mostly depends on the severity of the dental condition and the procedures that would be required. Hence the total cost often differs from one patient to another. The average price in Australia for a single crown usually ranges from $700 to $2000. A bridge might cost you approximately $1000 to $4000. At Buderim Dental Care, we understand you must get an affordable treatment to have a genuine smile. We Provide you with durable and quality products and procedures so that your treatment becomes a good investment! Our dentists have expertise in providing our patients with quality treatment, not to need any further replacements.
5 Key Reasons Sunshine Coast Locals Choose Us
Creating Amazing Experiences
---
Get your smile and confidence back, Your smile and comfort is of utmost important to us.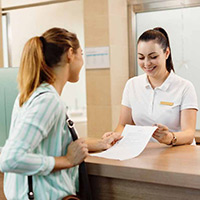 We make You Feel Delighted
---
Passionate team with customer care second to none.
We Take The Fear And Pain Out Of Dentistry
---
Sleep through your dental fears and anxiety.
Interest Free Payment Plans
Interest Free Payment Plans
Making Dentistry Affordable
---
Health fund claim, Super easy application
No-Obligation Consultations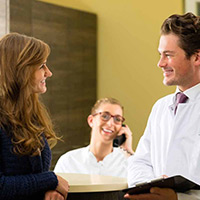 No-Obligation Consultations
Making High-Quality Dentistry Accessible To All
---
Free Cosmetic Dentistry Consultations, No pressure, no sales pitch.
Frequently Asked Questions
Is the treatment for getting Crowns and Bridges very expensive?
The cost of the treatment mostly varies from one patient to another. It is because it depends upon the severity of the condition and the kind of treatment required. Our excellent dentists ensure you get the best possible treatment. We do offer smart plans for payment to ease your financial concerns. We wish to serve you the best quality without harming your budget.
Will Crowns and Bridges Cause Immense Pain During and After the Treatment?
The treatment might cause slight pain due to its nature; however, our dentists would make it as less painful as possible. We use the state of the art equipment and procedures to ensure a smoother and less painful experience for you. Our expert dentists use an appropriate amount of anaesthetics to ease your pain as much as possible. Also, they ensure that the procedure is wholly secure and safe.
Is Sleep Dentistry available at Buderim Dental Care, and shall I opt for it?
Sure, you can! At Buderim Dental Care, we offer you Sleep Dentistry to give you a smooth and painless experience. Our dentists are highly experienced in performing sleep dentistry and have helped many patients overcome their dental anxiety. Sleep Dentistry permits you to feel relaxed throughout the dental procedure. You won't even realise when the process took place. When you wake up from sleep, you'd have your dream smile without any memory of acquiring it.
How do I know if I require Bridges or Crown for my teeth?
You can visit our clinic, Buderim Dental Care, at Sunshine Coast. Our excellent dentists will be glad to help you. Our experience-rich dentists can accurately determine and assess your dental health. We even provide you with suggestions and recommendations for improvement. A thorough oral examination permits one to determine whether there is a need for crowns or bridges or not.
I possess small and odd-shaped teeth. Can I still opt for this procedure?
Yes, you can. Our expert dentists can design you the best bridges that fit in excellent with your existing teeth properly, no matter what the shape, size, or colour of your existing teeth might be. We ensure that these bridges or crowns don't look odd and match perfectly, giving you a natural-looking smile. Our amiable staff makes sure that you don't feel shy or hesitate in describing your problems.
Can I get my old and damaged bridges and crowns removed and replaced?
Sure, you can! At Buderim Dental Care, we have a team of experienced dentists and technologically advanced dental tools. It helps us in replacing your bridges and crowns efficiently. A quick examination of your teeth is required to determine what specifications will be needed for your new crown or bridge, replacing the older ones.
Are urgent appointments accepted at Buderim Dental Care?
Yes, we do accept urgent appointments. We understand that a busy and unpredictable schedule can thwart you from booking a fixed time for the meeting. Also, dental pains such as toothache can be torturous and require immediate attention. Our excellent team is always on the alert and prepared for the worst, allowing them to attend to you without any prior notice. You can book an appointment with us right now or enter our clinic right away.
Will the procedure for getting Crowns and Bridges be hygienic? Is it safe?
Our expert dentists at Buderim Dental Care ensure that every surgery is done under extremely hygienic conditions and with proper care. All the equipment required before, during, and after the procedure is completely sanitised and safe for use. We can also assure you of getting a safe, hygienic, and quality treatment with us.