Do you dread dental visits? We will help to alleviate your anxiety!
Do you dread dental visits? We will help to alleviate your anxiety!
Statistics reveal that more than 75% of adults experience dental anxieties and the top reason is pain. For others, negative dental experiences in the past, smell, and sounds of the dental clinic, feeling embarrassed to reveal their dental problems, etc., are some of the other reasons.
If you, too, are afraid to visit the dentist, then you are suffering from dental anxiety. A gentle and experienced dentist can help you cope with dental fears. At Buderim Dental Care, we have caring dentists who are not just professional in their job but also friendly to their patients.
They understand and discuss your fears with you. Their assurance is exceptionally calming to the patients suffering from dental fears and anxiety. Patients are more willing to undergo their dental treatment after encouragement from our caring dentists.
We offer an in-house facility of sleep dentistry for patients who are troubled with dental anxiety.
What are the reasons for dental anxiety?
For many people, the thought of visiting a dentist or when they are at a dentist's clinic tends to bring out feelings of fear, pain, and stress. Some dental anxiety may be in a minor form, but for others, even the thought of visiting a dentist could be stressful and disturbing. Such people will delay, postpone, and keep canceling their dentist appointments. And will visit the dentist with a heavy heart when things go out of control or the pain gets unbearable, and a dentist is the only one who can solve the problem.
Some reasons for dental anxiety in a person can be as follows:
Bad Dental Experiences in the Past
Agoraphobia and Claustrophobia
Fear of the Pain/Needles/Dentist
Bad Dental Experiences in the Past
Bad Dental Experiences in the Past
One of the main reasons for dental anxiety in people is terrible dental experiences, mostly from childhood. Fear instills itself deep in children, and it usually continues to haunt their adult-self too. It is one reason why our dentists ensure that a child is treated comfortably and sent home with a smile from our dentist. Irrespective of when you had a bad dental experience, you can discuss your fears with our dentists. We offer dental treatments accompanied by several advanced solutions for dental anxiety.
Claustrophobia and Agoraphobia
Claustrophobia is the fear of closed spaces, and agoraphobia is the fear of being caught in situations where you feel helpless, trapped, or embarrassed. Both of these situations make patients uncomfortable. They get stressed and tend to panic when they see dentists, their tools, noises, the sight of people undergoing some dental treatment, and avoid a dentist's visit altogether.
People with an inability to trust someone have problems with dentists and getting treated by them. A dentist requires using needles and various dental tools to treat their patients. If a patient does not trust the dentist using these tools, it is difficult for the dentist to treat them. However, our dentists are caring and compassionate. They learn about the patients' dental fears and bond with them during their consultation before beginning the treatment process.
Another problem that many people face is an embarrassment. Many people fall under this group and avoid going to the dentist because they are ashamed to review oral conditions. They worry that the dentist might humiliate them for being careless about their oral hygiene. It may not be easy to overcome the embarrassment. However, we suggest that you come to visit our clinic at Sunshine Coast and meet our dentists. Our team of dentists understand the condition of patients and are not judgemental at all. They are friendly and will help you overcome your dental anxiety and your oral health problem. All our dentists are compassionate and understand the concerns of all their patients. They prioritise dental health, and after treating you, they will also provide you with useful tips for oral care at home.
Fear of the Pain/Needles/Dentist
Fear of the Pain/Needles/Dentist
Nobody likes to undergo pain, and so when a close friend or family member reveals that the dental procedure they underwent was a painful process, they will evade their dental visit too. Others may be after needles and dental tools used in the treatment. Some patients tend to faint merely at the sight of the devices. Some may not like the sound of the instruments, while others are only afraid of dentists. Irrespective of the type of fear you have, you can discuss it with our dentists. There is a solution for everything, and at Buderim Dental Care, we strive to provide comfortable treatments to our patients.
We offer sleep dentistry at our clinic, which is administered by highly-skilled and professional experts. With sleep dentistry, you can sleep comfortably while the dentist treats you. If you are afraid of needles, we will use Happy Gas, which is a needle-free process. We will discuss everything in our consultation and offer you the best solution to overcome your dental anxiety.
What are the common signs/symptoms of dental anxiety?
Feeling uneasiness in a person while visiting a dentist is usually referred to as having dental anxiety. It may be common for most patients visiting the dentist. At times, one may be entirely unaware of their dental anxiety until they wait for their turn to get treated in a dental clinic. If you are someone who is having dental anxiety, then you might perform some of these behavioural characteristics unknowingly:
Fidgeting hands while waiting for your turn to see the dentist
Being seated at the edge of the chair and showing clear signs of being nervous
Sweating copiously despite being seated in a comfortable surrounding
Speaking negatively about the dentist or speaking too loudly
Procrastinating over dental appointments or making continuous excuses to delay seeing the dentist
How can our dentists at Buderim Dental Care help you?
Dental anxieties may have psychological roots for some. Every person may suffer from unique anxiety, and it is difficult to provide a single solution to all. Therefore, it is significant that you make an appointment with one of our expert dentists who will comprehend your dental anxiety and offer a suitable solution. We never rush into performing any dental procedures.
All our dentists spend time with their patients to understand their fears and then provide them with a possible solution to keep them comfortable throughout their treatment. Speaking to the patients, comforting them, guiding them about procedures, and encouraging them to undergo the treatment helps them overcome their dental anxiety and have a positive dental experience.
Besides providing them guidance, we also offer solutions that comfortably help people with dental fears undergo their treatments. Here are some answers:
One of the best solutions for patients suffering from dental anxiety is sleep dentistry. We offer a facility of in-house sleep dentistry where patients can sleep through their treatment process. They don't have to see, hear, or feel anything when the doctors are treating them. Once they are up, they will have no memory of their dental treatment. Several people are considering sleep dentistry to overcome their dental fears.
People who have a fear of needles should go for happy gas. Nitrous oxide or happy gas is administered to the patients through a nose piece under experts' guidance. It helps in reducing the pain and discomfort that one may usually experience while undergoing dental treatment. It is usually the best option for children, but many adults voluntarily undergo treatments with happy gas to overcome their dental anxiety.
Pre-appointment medication
Pre-appointment medication
We also offer pre-appointment medication, which is given to the patients by our dentists. The patients require consuming the pill an hour before the procedure. The drug relaxes your senses and helps in controlling your anxiety and stress. The medicine's soothing effect lasts for 6 – 8 hours, so you must bring someone who can drive you back home.
At Buderim Dental Care, we use an advanced computer-guided injection system that is less painful. The delivery of medication is controlled by the computer, which makes the injecting process accurate and easy.
Caring dentists who understand dental anxiety
Our caring and gentle dentists are friendly and welcoming to their patients. They understand patients have dental anxieties and will never judge them for their oral condition. Our dentists are friendly, and their compassionate nature will make your visit to Buderim Dental Care a positive one.
Is your child troubled with dental anxiety? Here is what you can do!
Is your child troubled with dental anxiety? Here is what you can do!
Regular visits from childhood to the dentist encourage good oral health and ensure that the children have healthy teeth even when they grow up. All children may not find a dentist's visit to be a comfortable one. It may not be easy for a child to be seated tight in a place, have their mouths opened wide while the dentist checks their teeth. Most children panic and cry. However, the parents must understand that introducing dental visits to their children at an early stage will help them to overcome this fear. Having a set of good teeth also ensures good overall health.
However, if you are a parent who suffers from dental anxiety, you must help your child be optimistic about dentist visits.
We have a team of trained professional dentists who are friendly and caring especially, when it comes to children—all kids visiting Buderim Dental Carefind our dentists to be fun-loving and gentle.
Teaching your children that dentist appointments are nothing to be scared of helps set foundation for good oral health in them.
How much will it cost for Dental Anxiety treatment in Buderim?
The cost depends on the types of dental anxiety treatment. Our cost has been designed keeping all types of patients in mind. The average cost is between $179 to $290.
Visit Buderim Dental Care – Comfortable and Secure
At Buderim Dental Care, we have always strived to provide our patients with exceptional services. The well-being and comfort of our patients have always been a priority for us. Our team of caring and expert dentists and the staff working here understand that not all patients may find dental visits comfortable. However, our dentists and our staff will provide you with a soothing and comforting environment to calm your stress and anxiety.
Along with this, we also offer solutions like sleep dentistry and sedation dentistry, so you are comfortable and stress-free during your treatment. We are well equipped with state-of-the-art dental technologies guided and provided at the hands of our experienced dentists.
What is the benefit of getting timely dental treatment?
What is the benefit of getting timely dental treatment?
Besides causing pain and discomfort, oral problems also bring with them many other symptoms, including the impact of facial aesthetics. Misaligned teeth, bad breath, cracked or chipped tooth, and missing tooth; all impact your appearance and affect your confidence. You will become cautious while talking to others, and even your smile will get guarded, lest someone humiliates you.
The symptoms only get worse and will require more complicated dental treatments to treat your oral health. Once you detect a dental problem, you must get in touch with us to get an appointment with the dentist.
Our dentists will analyze your condition and provide you with proper treatment to fix the issue. It will prevent your infection from getting worse in the future and save you from experiencing pain and discomfort.
If you have dental anxieties or are afraid of the pain and discomfort you might have to endure, we will offer you easy solutions to your issue at Buderim Dental Care. Our expert dentists and our staff will ensure that you undergo the treatment safely. We always endeavour to make our patient's time spent at our clinic a comfortable and happy one. We create personalized treatment plans for every patient that visits our dental clinic. You can ask all your concerns about our dentists during our consultation session.
5 Key Reasons Sunshine Coast Locals Choose Us
Creating Amazing Experiences
---
Get your smile and confidence back, Your smile and comfort is of utmost important to us.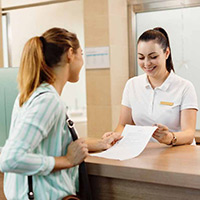 We make You Feel Delighted
---
Passionate team with customer care second to none.
We Take The Fear And Pain Out Of Dentistry
---
Sleep through your dental fears and anxiety.
Interest Free Payment Plans
Interest Free Payment Plans
Making Dentistry Affordable
---
Health fund claim, Super easy application
No-Obligation Consultations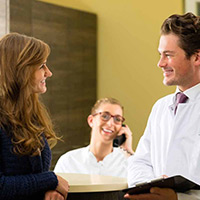 No-Obligation Consultations
Making High-Quality Dentistry Accessible To All
---
Free Cosmetic Dentistry Consultations, No pressure, no sales pitch.
Frequently Asked Questions
How much does sleep dentistry cost on Sunshine Coast?
Sleep dentistry at Buderim Dental Care may cost you anywhere between $1350 and 6000. The total cost will depend on the duration of your dental treatment. We will provide a more exact approximation of the price once you discuss your treatment details with our dentists in the free consultation session provided by us.
What if I have a fear of needles?
At Buderim Dental Care, we offer alternate solutions to the problems faced by our patients. As an alternative to needles, we use happy gas or similar solutions to comfort you and help you overcome stress and anxiety. Our dentists are focused on providing you with the best dental treatments while keeping you comfortable throughout the process.
Should someone accompany me for my dental procedure?
Specific dental procedures require sedation or sleep dentistry that helps in calming down your stress and anxiety. The patients need some time to recover from the effect of these solutions offered after the treatment. Someone should accompany you to our clinic so they can help drive back home after the treatment process is complete.
Can you make a dental procedure entirely painless for me?
There are different ways in which we can help our patients to relax and lower their discomfort. Depending on the severity of their dental condition, you may experience some discomfort or may not feel any pain. We offer in-house sedation and sleep dentistry to our patients who fear discomfort or are troubled by dental anxieties.
How can I overcome dental anxiety in the waiting area?
Our dentists advise a few techniques to the patients to fight dental anxiety while waiting for their turn. You can listen to your favourite music, arrive for your appointment just 15 minutes early, so you don't have to wait too long, discuss your fears with our dentists so they may help you prepare for the treatment. Many people practice some meditation before they come for the appointment; it calms down your mind. The different techniques may work for other people. It would help if you used the solution that best works for you. At Buderim Dental Care, we offer sleep dentistry to our patients who are troubled by dental fears and anxiety. It will let you sleep through the process while your dentist works to fix your problem.