Your Gentle and Caring General Dentists at Buderim
Your Gentle and Caring General Dentists at Buderim
Unable to pick the right dental treatment for a perfect smile? At Buderim Dental Care, our expert dentists will guide you through the various dental treatments in our complimentary consultation session and help you pick the right one for your condition.
Give us a call today, and we will book a FREE CONSULTATION SESSION with our dentists right away.
With our modern treatments and pocket-friendly rates, you will be able to get a gleaming smile that you have always wanted.
Experience Premium Quality Dental Services Dentistry at Buderim, Sunshine Coast
At Buderim Dental Care, we have always valued our customers and prioritised their satisfaction. We show our care through our work and look forward to our community having good oral health. We offer various dental treatments, including Cosmetic Dentistry for beautiful smiles, Dental Implants as a solution for missing teeth, and General Dentistry for answers to common dental issues experienced.
Dental Issues and Conditions
Dental Issues and Conditions
Good oral health is a blessing, and you can easily keep most small dental problems at bay by maintaining oral hygiene. Besides regular brushing and dental flossing, you must also make regular visits to the dentist. It helps in the early detection of oral problems if any. As your family dentist on Sunshine Coast, we at Buderim Dental Care will help you maintain your oral health. Some general issues that we address at our clinic:
Cracked and Chipped Teeth
Dental emergencies may happen unknowingly. Irrespective of the situation you are in, it is vital that you get treated immediately. Bleeding, severe tooth pain, cracked tooth, etc., all are dental emergencies. You can perform first aid but should not consider it as a permanent solution. It would help if you immediately visit our clinic; we have a team of expert emergency doctors who will provide you with the necessary treatment. Getting your dental emergencies treated on time will not help address the problem and ensure that the problem does not impact you negatively in the future. Even if you are uncertain about your condition's urgency, you must still consult with our emergency dentist to ensure that your oral health is good.
Impacted Wisdom Tooth Buderim
Impacted Wisdom Tooth Buderim
Wisdom teeth are the final set of molars that appear between the ages of 17 and 25. However, sometimes the wisdom teeth get prevented from erupting due to a barrier. Obstruction from a tooth or angling the molar in a different position are some of the obstacles. This condition causes pain and discomfort to the person, and they would require a dentist's help to fix this issue.
Gum Disease Treatment Buderim
Gum infection, also referred to as periodontitis, if not treated on time, the illness will destroy the bone that supports your teeth. Some common symptoms that one may experience are pain, sensitivity, swelling, foul odour, and bleeding in the gums. Infection in the gums usually arises because of plaque and tartar build-up over the intersection of your gum and teeth. The initial stage of this condition is referred to as gingivitis. You must visit our expert dentists to treat the disease early to prevent further deterioration in your oral health.
Cracked and chipped teeth Treatment Buderim, sunshine Coast
Cracked and chipped teeth Treatment Buderim, sunshine Coast
Cracked or chipped teeth are mostly the result of biting hard foods, accidents, teeth grinding (bruxism), and when you have large fillings. A cracked or chipped tooth may not cause excess pain, but it may crumble, become weak, and fall in the future if not treated on time. Visiting a dentist and having it treated is significant for your oral health.
Toothache is the first symptom where the body signals you about a bigger shrouded problem that might cause severe oral issues in the future. Pain killers are just a temporary solution that suppresses the pain. There may be different reasons for your toothache. You must visit our dentist to identify the leading cause of the problem and have it treated to avoid any discomfort in the future.
Worn Down Teeth Treatment Buderim
Worn Down Teeth Treatment Buderim
Enamel is the most challenging biological material and considered to be stronger than bone. However, with age or poor lifestyle habits, they may be damaged or worn down. If you show symptoms like bite misalignment, inability to bite, pain, etc., then you may have the issue of worn-down teeth.
Tooth Decay and Plaque Treatment Buderim
Fear or anxiety to visit the dentist is not uncommon. Some may fear pain, while some may, in general, be afraid of the hi-tech tools that the dentists use in their treatment, which avert them from taking appointments with the dentists. If you also suffer from anxiety and have been sitting on your dental issues for a long, you must consider treating yourself at our caring dentists' hands. At Buderim Dental Care, we offer modern solutions such as sleep dentistry, happy Gas, and several similar solutions to comfort your pain and calm your anxiety.
We Create Happy Smiles at Buderim Dental Park
Smile is an asset, and it helps us look confident and poised. Dental problems should not be a hindrance to your beautiful smile. At Buderim Dental Park, we will help in restoring your smile with our state-of-art techniques and solutions:
Child Dental Benefits Schedule
Dental Check-Up and Clean
Professional Deep Cleaning
Children's Dentist Buderim, Sunshine Coast
Children's Dentist Buderim, Sunshine Coast
Most children may not find dental clinics a happy place to visit. They likely fear dental instruments and pain. However, it would help if you educated your children from a young, about the benefits of good oral health. Along with regular brushing and dental flossing, they should get familiarized with dental visits. At Buderim Dental Care, we have a unique team of gentle dentists specialized in pediatric dentistry. They will make your child's visit to the dentist a comfortable one. We endeavour to establish a joyful experience for your child, so they cherish their visit to the dentist and also teach healthy oral habits in their daily routine.
Child Dental Benefits Schedule Buderim
Parents are the first teachers to their children, and they are quick to learn what they see when young. You can easily mould your children to learn and implement good oral habits while they are still small. Always encourage them with happy stories to a dentist's clinic to have a favorable view about the dentists. At Buderim Dental Care, we look forward to providing our support to all the parents to guide their children about good oral habits and help them have a healthy set of shining teeth in the future.
Dental Check-Up and Clean Buderim
Dental Check-Up and Clean Buderim
We always dream of having healthy pearly whites. You may be someone who always takes good care of your teeth with regular brushing and flossing, but this may not be quite enough for them to retain shine for life. The food and beverages we intake may cause them to stain and look discoloured over time. Therefore, you must seek a dentist's help to bring back the lost shine of your teeth. At Buderim Dental Care, our expert dentists offer various services like teeth whitening, clean-up, and preventive dentistry services that will help you restore the beauty of your teeth.
Tooth decay or caries is the other name of cavities. Small or medium-sized holes are easy to fix with the help of dental fillings. This treatment can protect your teeth from more severe problems in the future. Dental fillings also work to repair broken teeth, small close gaps in cosmetic dentistry, etc. There are various materials, including porcelain, silver amalgam, gold, to choose from for fillings. However, you must discuss the best option with our dentist before you go ahead with the treatment.
Are you afraid to visit the dentist because you are scared of the pain you might have to endure? Or, are there other anxieties that stop you from seeing the dentist. At Buderim Park Dental, we offer a variety of sedations which you can have a look at. Sedation dentistry will help you relax, and you can undergo all the dental treatments without experiencing any pain. We have a team of outstanding dentists trained in administering sedation dentistry. Most patients who come to our clinic choose to get themselves treated for their dental issues with sedation dentistry. It is entirely safe and benign.
Root Canal Treatment Buderim
Root canal treatment is best for patients suffering from a severely infected or damaged tooth. This treatment can help save natural teeth. It involves the cleaning of delicate nerves present within the root of a tooth. The delicate nerves are known as canals. The infected or inflamed part of this tissue is removed to help restore the natural tooth's health. Root canal treatment has a high success rate and can last for a long time with proper care.
Professional Deep Cleaning Buderim
Professional Deep Cleaning Buderim
Good oral hygiene and regular visits to the dentist may require you to undergo deep cleaning to maintain your teeth' health. Cleaning of teeth is a minor and quick procedure that each one must undergo twice a year. However, people who miss their dentist appointment for regular clean-ups must get a professional deep cleaning. Our expert dentists use an advanced and unique instrument to remove plaque and tartar that your brush cannot reach. Regular brushing and flossing may still be unable to prevent the formation of tartar that causes bacterial infection and gum disease.
Dental anxieties should not hold you back from getting yourself treated for dental issues. At Buderim Dental Care, we offer comfortable sedation processes such as Happy Gas usage that lets you sleep through your dental treatment. Happy Gas is nothing but Nitrous Oxide, which is safe and widely used in the medical industry for both children and adults. It will help in relieving anxiety, relax your body, and help you undergo a comfortable treatment.
At Buderim Dental Care, our caring dentist's team will help you achieve good oral health without undergoing pain or anxiety.
Book Your Free Smile Makeover Consultation with Sunshine Coast's Most recommended Dentists
5 Key Reasons Sunshine Coast Locals Choose Us
Creating Amazing Experiences
Get your smile and confidence back, Your smile and comfort is of utmost important to us.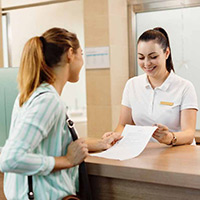 We make You Feel Delighted
Passionate team with customer care second to none.
We Take The Fear And Pain Out Of Dentistry
Sleep through your dental fears and anxiety.
Interest Free Payment Plans
Interest Free Payment Plans
Making Dentistry Affordable
Health fund claim, Super easy application
No-Obligation Consultations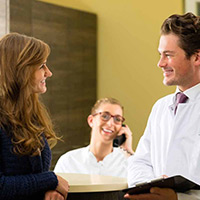 No-Obligation Consultations
Making High-Quality Dentistry Accessible To All
Free Cosmetic Dentistry Consultations, No pressure, no sales pitch.
Frequently Asked Questions
What is General Dentistry?
General Dentistry includes preventive or primary care of root canals, impacted wisdom teeth, gum care, and other dental emergencies. Our amazing dentists will diagnose, suggest the right treatment, and provide you with oral care as required by your condition.
What are the benefits of a timely visit to a dentist?
People usually avoid visits to the dentist to experience minor discomfort or pain. Most will usually try over-the-counter drugs to suppress the pain. However, this is not the right way to address the issue. You must make regular visits to the dentist to ensure early detection of oral problems and timely treatment. It helps in the prevention of complications in your oral health in the future.
Who can avail of General Dentistry Services?
Children, adults, and the elderly are welcome to our clinic at Sunshine Coast to avail of our General Dentistry Services. Our expert dentists will not just treat your dental issues but also advise you on maintaining good oral health.
What is the right age for a child to be eligible for their first dental check-up?
You must bring your child to our dentist for their first check-up as they turn a year old or within six months after they get their first tooth. Our friendly staff and caring dentist at Buderim Dental Care will help your child to have a comfortable dental visit to ensure they have happy memories of their first visit to the dentist.