Comfortable Dental Experiences With IV-Sedation at Buderim
Comfortable Dental Experiences With IV-Sedation at Buderim
Dental treatments seem very daunting to many. While some are unaffected by it, others are petrified even of the general dental setting. What terrifies most people are the sharp dental tools, the fear of pointed needles and the seriousness of the dentists themselves. If you find yourself fitting the above criteria, you most likely have 'dental anxiety'.
However, our team of caring dentists have come up with a solution to dental anxiety. With modern technology, our dentists are able to provide patients suffering from dental anxiety with a relaxing solution.
At Buderim Dental Care, Sunshine Coast, our compassionate dentists have taken it upon themselves to make treatments as painless as possible and provide the utmost form of comfort to the patients. Our doctors are very cautious, and they use IV (Intravenous) Sedation to put your minds at ease.
Why Do Our Buderim Dentists Use IV Sedation For Dental Treatments?
IV sedation is crucial to help patients with dental anxiety to calm down. During treatment, a patient needs to be at ease so our dentists can focus on the procedures and provide the best possible treatment. Several adults, and especially children, suffer greatly from dental anxiety and tend to avoid dental checkups.
Read More
Many even try out home remedies instead of seeking professional dental help, which speeds up and increases the severity of dental problems. At the last possible stage, when it gets too excruciating for the patients, they choose to go to the dentist. This can mean that the severity of the situation has led to a more expensive treatment. At Buderim Dental Care, not only do you feel at home due to the comforting nature of our dentists but also you will be in excellent hands for any treatment. Your anxiety will be in check, and so will your dental problems.
All you have to do is let your doctors know about your dental anxiety, and they will handle the rest. They will opt for sedation dentistry and you will have a painless procedure. The memory of sharp tools and scary needles won't exist in your mind. You will leave the clinic with a bright and healthy smile.
The Process Of Sedation Dentistry At Buderim, Sunshine Coast
The Process Of Sedation Dentistry At Buderim, Sunshine Coast
IV Sedation creates a sense of calmness by stimulating a cool sensation throughout the body. This is an aspect of 'twilight' dentistry. Even though your anxiety is eliminated, you will still be able to communicate your problems to the doctor as you won't be lulled into a deep sleep.
Buderim dentists put the latest technology to fair use. The special In-clinic computerized systems determine the sedative concentration. They also monitor and keep track of your pulse and oxygen rates so that our dentists can take action on any complications faced during treatment. The blood pressure levels are checked both before and after treatment by the dental professionals.
Read More
There is no reason to fret over the use of IV Sedation as it is completely safe for patients. The concentration is set with the help of technology which provides security and accuracy as opposed to manual set-up. At Buderim Dental Care, expect nothing but the best facilities and services.
Completion of your treatment using IV sedation
*Upon completion of your treatment using IV sedation, you won't be returning home by yourself. Our doctors recommend having someone with you during after your procedure so you can make a safe return home. While you will be in your senses, you will most likely experience dizziness and it takes some time for the sedation to wear off.
Which Dental Treatments Require IV-Sedation?
The experts at Buderim Dental Care recommend IV-sedation pre-complex dental procedures. Most patients are daunted by the simplest of procedures. So, IV-sedation is highly recommended before complex ones as their anxiety can reach a new high during treatment.
Listed below are procedures where IV-sedation is suggested by our dental professionals:
Fitting Dental Crowns & Bridges
I Am Not Sure If I Have Dental Anxiety?
I Am Not Sure If I Have Dental Anxiety?
You could be questioning yourself to determine whether or not you have dental anxiety. In order to make the self-assessment less complicated, listed below are a few common behavioral traits of patients suffering from dental anxiety.
Sweating before treatment.
Consistent movement of your hands and tapping your feet.
Being on edge and sitting at the very end of your seat.
Being on edge and sitting at the very end of your seat.
Impatiently treading in the waiting area.
Inability to form words and often speaking louder than usual.
The sinking feeling in your heart when hearing dental tools and equipment being used.
Unsatisfied by the dental professional or at the hospital despite everything being normal.
Read More
*If you can relate to any of these symptoms from your last visit to the dentist, you most likely suffer from dental anxiety. However, the fear is subjective and varies from person to person, but our dentists at Buderim will create an environment for you where you will feel brave and confident.
Advantages Of Using IV-sedation For Your Dental Treatments In Sunshine Coast
IV-sedation is a much better alternative to anesthesia. The after-effects are minimal, and the dizziness wears off after some time. It is an efficient and fast way to help you calm down as it directly penetrates your bloodstream to reduce your anxiety.
By using the method, you are conscious of your treatment, and you are not crippled by fear. Your speech and movements will be normal but just slower due to being under the influence of a sedative.
Read More
One of the biggest positives of choosing IV Sedatives is that it gives our dentists to perform multiple procedures at once, as they are aware of the time it takes for the sedative to wear off. They know exactly how long it will take to work on your teeth.
Read More
*You may be wondering why this is a benefit. Needing several procedures might be the reason behind paying us multiple visits but IV Sedation changes that. More procedures can be completed in one go, and this will reduce the number of visits to Buderim and be a more affordable alternative for you.
The Varied Sedations Offered By Buderim Dental Care
Due to different people having varying levels of fear and anxiety, Buderim doctors offer 3 types of sedation relative to your anxiety level.
The name is self-explanatory. Our doctors will give you a table to ingest an hour pre-treatment. We highly recommend having someone accompany you home from Buderim Dental Care as the effects will last for nearly 6-8 hours.
The scientific name of Happy Gas is Nitrous Oxide. While it is generally used on kids, adults can be given this as well. Afterall, we want you to have a satisfactory treatment at Buderim. The concentration is set according to our patient and has no side-effects.
The majority of people are terrified by needles. However, at Buderim Dental Care, we aim to give our patients a fearless experience, which is why we have invested in high-tech machines that have the ability to create painless needles. It considers the pressure and pain levels of the patients, which is, again, variable. You might feel a slight tinge or no pain at all while being injected.
How Much Does It Cost For IV-Sedation In Sunshine Coast?
How Much Does It Cost For IV-Sedation In Sunshine Coast?
While comfort and excellent quality treatment are not free, at Buderim Dental Care, we make it a priority that our customers receive nothing but the best treatment while still being easy on the wallet. Happy Gas costs only $75, but sedation therapies can range anywhere between $650-$1900. However, bear in mind that it is dependent on the severity of your case and the amount prescribed.
In an attempt to make our treatments more affordable and available to everyone, we offer many payment plans to make your lives easier. You don't have to pressurize yourself into paying the heavy expenses all at once; as we provide the option of interest free installments too.
Book Your Free Smile Makeover Consultation with Sunshine Coast's Most recommended Dentists
5 Key Reasons Sunshine Coast Locals Choose Us
Creating Amazing Experiences
---
Get your smile and confidence back, Your smile and comfort is of utmost important to us.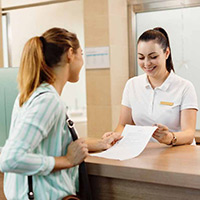 We make You Feel Delighted
---
Passionate team with customer care second to none.
We Take The Fear And Pain Out Of Dentistry
---
Sleep through your dental fears and anxiety.
Interest Free Payment Plans
Interest Free Payment Plans
Making Dentistry Affordable
---
Health fund claim, Super easy application
No-Obligation Consultations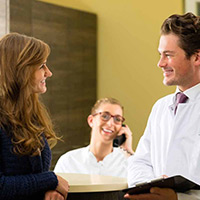 No-Obligation Consultations
Making High-Quality Dentistry Accessible To All
---
Free Cosmetic Dentistry Consultations, No pressure, no sales pitch.
Frequently Asked Questions
Will IV Sedation send me into a deep slumber?
The only effects of IV-sedation are light-headedness and heavy relaxation. You will be fully aware of what is taking place around you, and you can also talk and move normally, just at a slower pace.
How long will it take for me to overcome the sedation effect?
You will be released 20 minutes upon completing your treatment, and your companion will be responsible for taking you home. We recommend you take a day off from work as it is best to give yourself a day to heal fully.
Do keep in mind that the concentration was determined by your treatment and the time it takes for effects to wear off heavily depends on that.
Where is the IV Sedation performed?
It is performed by the professionals at Buderim's In-house sleep dentistry facility. We have everything under one roof, which saves you the trouble of traveling to places. We take full responsibility for your dental treatment and don't let our patients involve third parties.
Will it hurt even after I opt for IV Sedation?
Not at all. Our high-tech machines will allow us to inject the sedative with pain-free needles. That is the only time you might feel a very slight tinge. Other than that, you might feel insignificant pressures of the tools but nothing that will cause you discomfort or pain.
How does it feel to get sedated?
You feel a calming sensation, and you will forget all of your troubles. The sedation is injected via the veins in your hand. The only hurdle might be the Cannula, but it can be easily avoided using a mild anesthetic cream or patch an hour before the sedation process.
How does IV Sedation stand apart from local anesthesia?
While local anesthesia results in you being fully unconscious, IV Sedation only puts your mind at ease and allows you to reach a relaxed state with the added benefit of being conscious of what is happening around you. You can move and talk, which isn't possible while being under local anesthesia.