A Beautiful Smile with Premium Quality Porcelain Veneers
A Beautiful Smile with Premium Quality Porcelain Veneers
Get one step closer to achieving your perfect smile with Buderim Dental Care. You can set a dental veneer consultation with us to discuss your options. Our team of dental professionals will walk you through every detail of the treatment. We will also discuss the payment plans along with the procedure. With our free consultation, you will have all the information you need to make an informed decision.
Porcelain Veneers Sunshine Coast
Are you looking for a permanent solution to achieve your perfect smile? Your smile should exude confidence. If you feel uncomfortable while smiling because of an uneven or chipped tooth, then dental veneers might be the ideal solution for you.
Veneers can improve your teeth' color, shape, and size and help you achieve the perfect smile. If you live on Sunshine Coast, then you can reach out to us at Buderim Dental Care. We will help you restore the condition of your smile and make sure it lasts for years.
Read More
We have an understanding team of professionals who will consider your situation and offer personalized treatment. Many people have dental anxiety, which keeps them from visiting dental clinics. We take this very seriously and will provide you with a solution that might help. At Buderim Dental care, we can assure you of the best treatment with lasting results.
What Are Porcelain Veneers and How Are They Used?
What Are Porcelain Veneers and How Are They Used?
Porcelain Veneers are wafer-thin shells used to cover the front surface of your teeth. They are custom-made and tooth-colored to make sure they suit and fit your teeth. You do not have to worry about them while eating or talking. You will get used to them and not even notice them over time. They do not come in the way of your lifestyle.
Porcelain Veneers can replicate the reflective properties of real teeth. We start with preparing your tooth for attaching the veneers. For this, about half a millimeter of enamel is shaved off to make the veneer look seamless.
Read More
We take an impression of your teeth through a mould and customize your veneers. We understand that every smile is different, and keeping in mind what you want to achieve, we design your custom-made veneers. These veneers are permanently attached to your teeth, and you achieve your desired smile.
Once porcelain veneers are attached, you will enjoy their perks. The appearance of your smile will improve as we will correct the chips and cracks between the teeth. You will have a gorgeous white smile that is going to last you for years. To ensure that the veneer is durable, we bond it to your teeth with a specific cement material. While bonding, we also keep in mind that the veneer does not interfere with your ability to talk, bite, or chew. They will be a perfect fit, and you will not even realize that they are there.
How To Choose Porcelain Veneers
Are you having a hard time choosing the type of porcelain veneer for yourself? Do not reconsider your choice because of a little confusion. We are here to assist you through the procedure. Our Dentists will carefully examine your situation and suggest a customized plan according to it. We will show you our range of options in size, shade, and shape, and you can let us know your preference.
Read More
Buderim Dental Care comes with lots of technology equipped options that will help you choose your veneers. Our modeling technology can reproduce the image of your selected veneer. It will make it easier for you to decide which one will be ideal for you. It will help get rid of the jitters because the visuals will make you feel more confident about your choice.
Our Dental professionals will be present every step of the way. You can go to them with your queries and discuss your chosen veneers. We are here to help you get closer to your beautiful smile.
Why Should You Get Porcelain Veneers
Why Should You Get Porcelain Veneers
A person's smile is considered their prominent feature. It is probably the first thing people notice about you. If you do not feel confident while smiling, it might reflect on your face. We can give you a not time-consuming solution, and neither does it involve any invasive surgery.
Porcelain veneers are a subtle way to achieve a picture-perfect smile. The dental work we do is so seamless that it will not interfere with your lifestyle. The results are realistic, and there is nothing decorative about Porcelain Veneers. They will augment the aesthetic of your face without making themselves noticeable. Our professionals will make sure that they have a natural appeal to them.
You also do not have to worry about inflicting any damage on your dental veneers. We employ premium quality products which are very strong and durable. With proper care, you will not have to worry about them falling off for a decade.
Natural Look with Porcelain Veneers
The texture and colour used in designing porcelain veneers are employed to make it look as closely as possible to real teeth. It isn't easy to distinguish between natural teeth and dental veneers on teeth. Not a lot of people can tell the difference. People who have undergone the treatment also fail to tell the difference. Made from ceramics, It gives them a reflective quality. They absorb and reflect light as near as the natural teeth surfaces. Another good thing about Porcelain Veneers is that they not only resemble but also feel like natural teeth.
How Much Do Porcelain Veneers Cost?
How Much Do Porcelain Veneers Cost?
The cost of Porcelain Veneers varies from case to case and depends on various factors –
The expertise of our Dental Professionals
Read More
Dentists cannot give you an exact cost before examining your case. At Buderim Dental Care, our treatment package starts from $1100. Customers can go for composite veneers, which cost around $400 per tooth, but they are not as durable. In terms of cost-effectiveness, you should go for Porcelain veneers. Despite the higher cost, patients are satisfied with the result, and the improved aesthetics are certainly worth the money.
We offer a complimentary consultation in which we examine your case and discuss the treatment expenses. You can also seek our payment plans for more convenient and pocket-friendly payment options.
Porcelain Veneers – 5 Step Treatment Process
At Buderim Dental Care, we have mapped out a plan to work on your smile in 5 visits. It involves five steps taken at every stop. With every step, you will get closer to your perfect smile, and by the end of the treatment, you will have your pearly whites.
Feel and Appearance Testing
Bonding the Veneers to your Teeth
Achieving beautiful Smile
Why Do Sunshine Coast Locals Choose Buderim Dental Care For Porcelain Veneers?
Cosmetic Dentistry is a specialized field, and we have a team of field experts who will work on the aesthetics of your teeth. We put great emphasis to smile design and deploy premium quality materials in the procedure. Our experienced team will make sure to meet your expectations.
The amazing dentists at Buderim Dental Care understand your concerns and design the best smile for you. And yes, you can get as many blue prints you want, until you find the best one that suits you. We do give importance to your decision as we understand how much your smile means to you!
Our first visit involves a consultation in which we discuss the preferences of our client. It also includes the kind of smile they have visualised for themselves. Our team of dentists works on it and brings it to life at an affordable cost. Your personal opinions are important to us. Whether it is about the tooth color or the smile you have visualised, it is all taken into account.
You can think of spending money on porcelain veneers as a kind of investment. It is going to last you for a long time and will boost your confidence. At Buderim Dental Care, we only use premium quality products that are durable and effective.
One-Stop Solution to Your Dental Problems
One-Stop Solution to Your Dental Problems
We have built an experienced team of dental professionals over the years, and our clinic has an efficient accommodating capacity. You and your family do not have to take separate appointments or go through unnecessary waiting time. Every issue related to oral hygiene is possible to solve under one roof.
We understand that dental procedures can be costly, and some do not get covered by insurance. We offer payment plans which can make the payment procedure a little easier on the pocket. You do not have to put off your treatment plans later with our affordable and flexible payment plans.
3 Advantages of Porcelain Veneers
Answer to Multiple Dental Problems
Answer to Multiple Dental Problems
One of the significant advantages of Porcelain Veneers is that it can be your best call if you are suffering from various dental problems, including cracked teeth, the gap between teeth, chipped teeth, discoloration, or misaligned teeth. A few visits to the dentist for dental veneer will do the trick.
Braces can be exhausting because they demand multiple visits and commitment from the client. If you are looking for an easy alternative, then Porcelain veneers will make an ideal option. It is a quick and effective way to fix minor dental problems. Traditional Braces involve a painful procedure that results in soreness and discomfort. But, you can avoid it with Porcelain veneers.
Porcelain veneers offer a perfect solution to discoloration, which is great for the aesthetics of your teeth. They also help you avoid stains, and their translucent nature gives a natural shine to your teeth. The durability of porcelain veneers will help you maintain this lustrous smile for years to come.
Book Your Free Smile Makeover Consultation with Sunshine Coast's Most recommended Dentists
5 Key Reasons Sunshine Coast Locals Choose Us
Creating Amazing Experiences
---
Get your smile and confidence back, Your smile and comfort is of utmost important to us.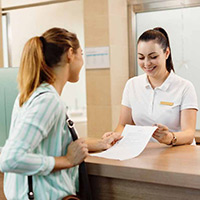 We make You Feel Delighted
---
Passionate team with customer care second to none.
We Take The Fear And Pain Out Of Dentistry
---
Sleep through your dental fears and anxiety.
Interest Free Payment Plans
Interest Free Payment Plans
Making Dentistry Affordable
---
Health fund claim, Super easy application
No-Obligation Consultations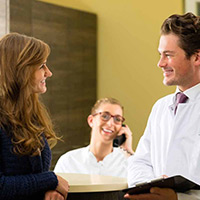 No-Obligation Consultations
Making High-Quality Dentistry Accessible To All
---
Free Cosmetic Dentistry Consultations, No pressure, no sales pitch.
Frequently Asked Questions
Is it worth getting Porcelain Veneers?
You can think of this as a one-time investment at an affordable cost of $1100. This option is going to last you for years, even decades, if maintained with proper care. People do go for composite veneers, which is a cheaper alternative. But the durability and quality of Porcelain Veneers make it worth the cost of treatment.
Do Porcelain Veneers hurt?
Patients feel little to no pain during the veneer's experience. If you want a painless experience, then porcelain veneers will be a perfect choice.
Can I go for Sleep Dentistry during the procedure?
Yes, you can. We offer sleep dentistry and have a team of professionals ready in case our client wants to opt for it.
If I have veneers, will I get allergies or bite my tongue as in braces?
You will not get any allergies or tongue bites because of Porcelain Veneers. You will not even notice the difference between real and porcelain teeth. You can use it as an alternative to braces in case of minor dental issues.
Can the people who have lost a few permanent teeth opt for Porcelain Veneers?
Yes. Our expert professionals will design the right shape for your teeth, and you will get a natural look.
Do you have skilled doctors to perform sleep dentistry?
Yes. We have doctors in our team who are skilled in sleep dentistry. They will help you cope with dental anxiety, and you will not even realize when the procedure gets finished.
Is the Porcelain Veneers procedure hygienic?
Yes. We prioritize hygiene over everything. Our staff makes sure that everything is either new or sanitized.