Sleep Dentistry at Buderim-
Comfortable Dental Treatments at the Hands of Gentle Dentists in Buderim Dental Care
Sleep Dentistry at Buderim-
Comfortable Dental Treatments at the Hands of Gentle Dentists in Buderim Dental Care
Experiencing anxiety before a dentist's appointment is not uncommon. People look forward to shining white teeth, but they often feel uneasy about visiting the dentist.
Sleep dentistry helps in solving this problem. With its implementation, the patients can comfortably sleep through the entire dental treatment process. They don't experience any anxiety and pain while being treated at the hands of our caring dentists.
Buderim Dental Care integrates sleep dentistry with dental treatments for people who find dental appointments to be uncomfortable.
Anxiety usually leads to procrastination, and patients always tend to postpone appointments with their dentists. Timely dental treatments save you from complications in your current dental condition. You also save money that you would have to pay for treating your aggravated dental disease. Sleep dentistry enables patients to treat their dental problems on time and promotes overall health.
Avoid delaying your dental treatments because, with sleep dentistry, anxiety, and discomfort will never be a concern. Get your complimentary consultation with us today and let our sleep dentists take care of all your dental issues.
Many people find dental visits to be traumatic and incessantly delay their dental appointments. Buderim Dental Care offers sleep dentistry as a solution to this problem. The process uses general anesthesia to induce sleep in the patients so they can sleep comfortably while the dentist performs the dental treatments on them.
Sleep dentistry helps overcome the anxiety, discomfort, and pain patients may face while undergoing dental treatments. Once general anesthesia is induced, your body goes into a sleep-like state, and you do not experience any discomfort or pain.
Sleeping through dental procedures is the easiest way to calm down your anxiety. This is also the reason why more people have been opting for dental procedures with sleep dentistry.
Are People in Buderim, Sunshine Coast Opting for Sleep Dentistry?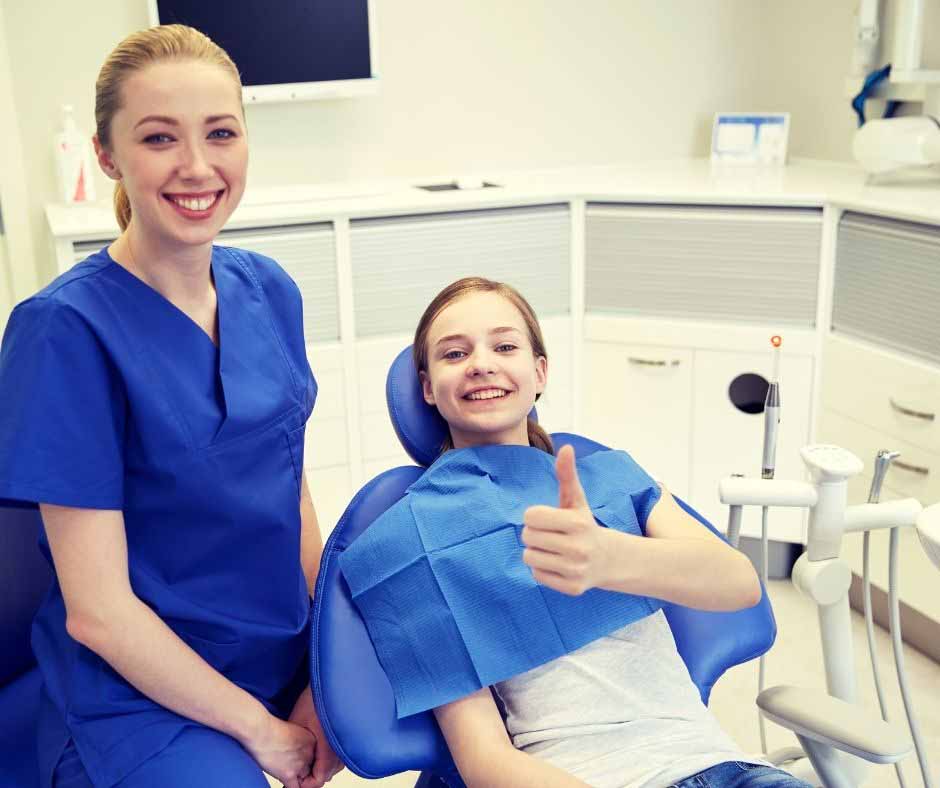 Are People in Buderim, Sunshine Coast Opting for Sleep Dentistry?
Patients in Buderim have been opting for sleep dentistry for the ease with which they can undergo their dental treatments. Some recent studies and surveys reveal that 8 out of 10 Australians experience anxiety when visiting their dentist. Thus, it is not unexpected to have more than 50% of our patients opting for sleep dentistry, especially when they have to undergo complicated dental treatments such as periodontal surgery.
How safe is sleep dentistry in Buderim?
At Buderim Dental Care, we have experienced anesthesiologists who take care of general anesthesia. Our caring dentists go through medical history and other details of the patients. They also ask several questions related to allergies and lifestyle to have a clear understanding of your overall health before proceeding with the implementation of sleep dentistry on the patients. It helps our anesthesiologists to evaluate the method and type of sedation to use to carry out the treatment safely.
All patients who undergo sleep dentistry will experience some side effects such as nausea, dizziness, and shivering. However, they are temporary and will go away soon. Our caring anesthesiologists do not want the side effects to be permanent. To avoid this risk, they ask you many questions regarding your health before they give you any sedatives.
Who should choose sleep dentistry?
At Buderim Dental Care, our sleep dentists mostly offer sleep dentistry to people with the below issues:
People with dental anxiety
People with dental anxiety
Are you scared of dental visits because you fear the tools and the noises they make while the dentists use them on you? Henceforth, you shouldn't be troubled with such thoughts because sleep dentistry lets you sleep through the entire procedure of your dental treatment. You will wake up with almost no memory of the process.
Patients with bad dental experiences in the past
Patients with bad dental experiences in the past
If you have had a bad experience while undergoing dental treatment in the past, then we at Buderim Dental Care will help you overcome this bad experience with sleep dentistry. You can now bid adieu to discomfort, pain, and anxiety.
Patients with a fear of pain
Patients with a fear of pain
Some patients have a low tolerance for pain. This is one of the reasons why they refrain from undergoing even the most straightforward dental procedures. If you are also someone who fears pain, then you just need to opt for sleep dentistry when you are speaking to our dentist in the consultation session.
Patients for whom local anesthesia is ineffective
Patients for whom local anesthesia is ineffective
There are some patients for whom local anesthesia doesn't work; hence the dental processes like tooth extraction tend to get painful. Buderim Dental Care has a team of skilled anesthesiologists who have in-depth knowledge of using anesthesia through sleep dentistry successfully on such patients.
Patients with small mouths
Patients with small mouths
All dental procedures require opening your mouth for an extended period, especially when there are complicated treatments. Keeping the mouth open for long is tiring and can get overly exhausting for someone with a small mouth. Sleep dentistry at our clinic ensures that you don't have to undergo any pain or discomfort.
Patients experiencing general anxiety disorders
Patients experiencing general anxiety disorders
Several patients visiting Buderim Dental Care opt for sleep dentistry because they generally suffer from general anxiety issues. Patients like these tend to panic easily – even if they are simply seated in the waiting area in a dentist's clinic. Our team of excellent dentists has worked with several patients experiencing this type of anxiety. They have ensured that the patients are treated safely for their dental issues by administering sedatives through sleep dentistry.
What are the alternatives to sleep dentistry in Sunshine Coast?
At Buderim Dental Care, we work closely with all our patients to understand the root cause of their anxiety to help them get through their dental treatments in the most comfortable way. Although we use sleep dentistry for most cases, we also offer other alternatives to our patients, keeping in mind their ability to tolerate pain and their level of discomfort.
Our compassionate and caring team is trained to comfort and help the patients to relax before we begin the dental treatments on them. Patients are made comfortable even before they undergo the simple procedure of teeth cleaning. The dentists suggest you breathe profoundly but slowly to loosen and relax your body.
Sedation through inhalation
Sedation through inhalation
Sedation is an easy way to induce anesthesia in the patients where the anesthesiologists use a green stick to transfer the sedatives to the patients. Our patients report little uneasiness with this process.
Happy Gas or Laughing Gas
Happy Gas or Laughing Gas
Happy gas is a nitrous oxide which helps in taking away anxiety and pain during dental treatments. Although it is used commonly for children because it is administered through a nosepiece, even the adult patients who visit our clinic opt for this process. The effect of the gas fades away quickly once the dental procedure is over.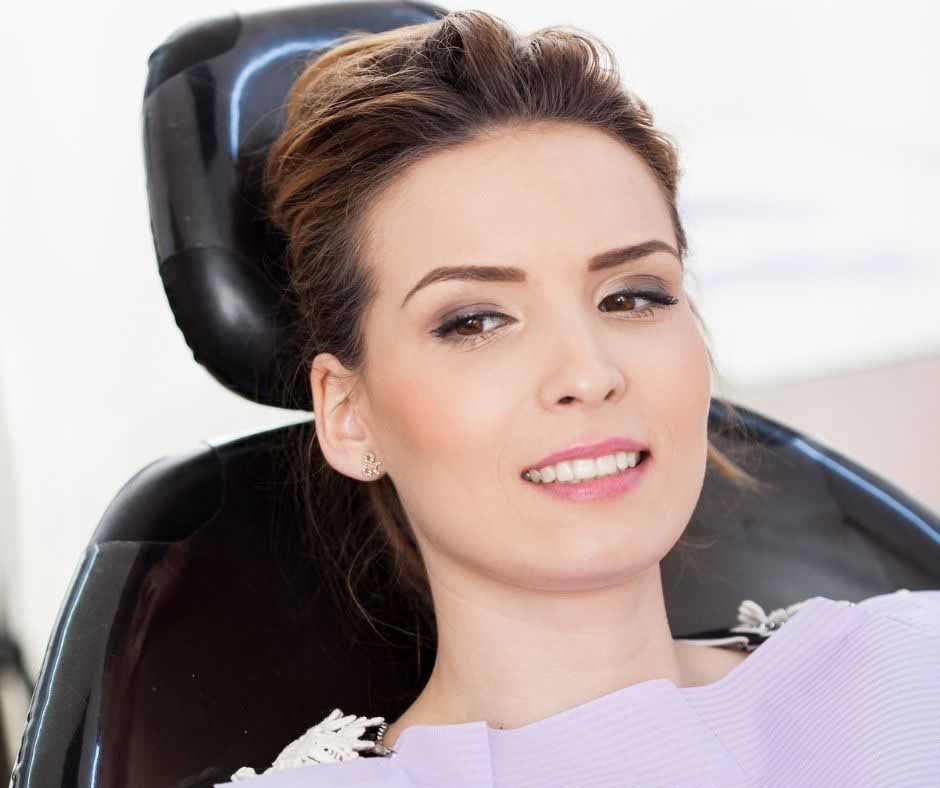 Our dentists also suggest local anesthesia when they are preparing the patients for more complex dental treatment. Taking local anesthesia keeps you awake through the entire process, but the part which the dentist is carrying out the treatment is numbed, using good local anesthesia.
What Do the Surveys Say About Sedation Dentistry?
In a recent study conducted by the University of Adelaide, it was found that one in six Australian adult and one in ten Australian child fears dental treatments. A much more in-depth analysis of the same report reveals that specific sub-groups of the populations, such as women in their middle age, also face dental anxieties – the ratio is one in three women for this sub-group. Overall, about 5% of the Australian population display signs of dental anxieties.
Different factors may impact dental anxiety, and they depend on gender, age, socio-economic status, education, and individual instincts.
The more complicated the nature of dental procedures, the more the patients want to use sleep dentistry or anesthesia to help with the dental discomforts. In a national survey conducted, the results for preference for demand of anesthesia or sedation were found to be as follows:
were performed for 68.2% of surveyed people under sedation
were performed for 54.7% of the surveyed population under sedation
procedures were performed for 46.5% of surveyed people under sedation
procedures were performed for 18% of surveyed people under sedation
procedures were performed for 7.2% of surveyed people under sedation
A large percentage of people prefer to have painless dental treatments. Our team of caring dentists and anesthesiologists at Buderim Dental Care understands this and works closely with all the patients to ascertain the most favorable process to impart dental treatments that will cause the least discomfort. At our clinic, we use highly advanced tools and technologies to ensure you have a premium experience with us.
What is the Cost of Sleep Dentistry in Buderim, Sunshine Coast?
What is the Cost of Sleep Dentistry in Buderim, Sunshine Coast?
Sleep dentistry will cost you about $700 for the first hour with an hourly increment of $350. This rate excludes the facility fee. For all dental treatments that last for more than three hours, there is no facility fee, and the total cost is capped at $6000.
Some factors affect dental treatment:
Type of dental treatment(s)
The duration of the treatment(s)
At Buderim Dental Care, we ensure that we provide all our patients with complete information about the procedures and the cost. We offer a complimentary consultation session where you can ask all the questions regarding your treatment and the price you would have to bear.
*All our anesthetists are registered with Medicare. All patients having a Medicare card will be eligible for specific discounts.
Still Have Questions?
Checkout these Actual Cases At Buderim Dental Care Dentist Sunshine Coast.
Frequently Asked Questions
How long does a dental treatment last?
Some simple treatments such as tooth extraction or teeth cleaning may not take more than an hour, but there are other dental procedures such as implants that may take more time. We can help you understand the time you may have to spend on your treatment once we understand your dental requirements.
Is sleep dentistry safe for children?
Yes, your child will be comfortable while our caring dentist performs the dental procedure, so the dentist, too, can perform the treatment with ease. We perform sleep dentistry on children only after taking the consent of their parents or legal guardians.
Are there any side effects after undergoing treatment through sleep dentistry?
Patients sleep with some side effects such as dizziness, nausea, shivering, or confusion after the procedure. However, they are temporary, and they will recover soon.
Is it okay to have repeated sleep dentistry performed for dental treatments?
Dentists at Buderim Dental Care prefer using sleep dentistry for patients who have specific concerns like dental anxieties. Sleep dentistry may not be harmful to repeat dental treatments. We avoid overuse.
Are there any alternative ways to handle dental anxiety?
Yes, we offer some alternative ways to address dental anxieties in patients – gas inhalation and meditation breathing.
Can I choose to undergo dental treatments with sleep dentistry even if I don't have any anxiety issues?
If you are resistant to local anesthesia or have a low tolerance to pain, you can opt for sleep dentistry.
Do the dentists find it easier to perform dental treatments when patients opt for sleep dentistry?
Our dentists are not just compassionate, but they are highly experienced and trained to work with patients who have anxiety issues. They are dedicated to offering to help with your dental problems even without anesthesia. Still, when a patient is sleeping, it is comparatively more comfortable to complete the dental treatments.