Toothache ailments at Sunshine Coast
Toothache ailments at Sunshine Coast
Toothaches are a natural phenomenon. They may seem tolerable initially but may gradually increase if ignored. You might want to subdue the pain using home remedies or painkillers, but they are only temporary solutions to toothaches. That is because toothaches signal a problem that has developed deep inside your tooth, calling for medical attention. Thus, the best move would be to reach out to our excellent dentists to know where the pain stems from.
Our dental professionals at Buderim have great experience in figuring out early signs of dental problems. Thus, please get to know the root cause of your toothache and the best treatments for it. It is not okay to neglect toothaches. They may be early signals of potential problems that are developing inside your teeth. Thus, regular dental check-ups, proper treatment, and apt maintenance of oral health are things you never overlook.
Addressing Toothaches in Sunshine Coast
While suffering from toothaches, you may take up home remedies to alleviate the pain—basic methods like rinsing your mouth with warm saltwater. If you have recently undergone a dental procedure or are under any medications, make sure to follow our experienced dental professionals' instructions. Upon facing any complications, call us immediately. However, these methods may only lessen the pain temporarily but fail to fix the root cause.
Visit us to know the reason behind your toothache
Visit us to know the reason behind your toothache
Please book your appointment with us and get done with a thorough dental check-up. Allow our dentists to figure out the main reason behind your toothache post the examination. Our excellent dentists will enlighten you about your pain's root cause and put forward the best treatments.
Take two regular doses of Nurofen or Ibuprofen
Take two regular doses of Nurofen or Ibuprofen
These are essential medicines for easing Toothaches. They also work on reducing inflammation of your gums.
After consuming either of the two suggested medicines, wait for about 3 hours. The drug will take some time to subdue the pain. Meanwhile, you can contact us and book your appointment. In case the pain continues to bother you, visit us right away for an urgent check-up.
Give Panadol or Paracetamol a try (2 doses)
Give Panadol or Paracetamol a try (2 doses)
For some reason, if you fail to make it to our clinic and the toothache remains, take 2 Paracetamols or Panadol. You must go for this step only if the pain is still there even after 3 hours. These two medicines are more potent when compared to the previous two, serving the same purpose.
Stick to Nurofen or Ibuprofen until visiting us
Stick to Nurofen or Ibuprofen until visiting us
If the pain continues to make you suffer, then you must visit our clinic. But if that is not possible, repeat step 2 and stick to the regular two doses of either Nurofen or Ibuprofen.
Before opting for the medications stated above, it is best to consult a dentist or medical professional. You can always call us for assistance. We will be beyond happy to be able to be of even the slightest help.
Buderim Dental Care is always there to help its patients out through their tough times. We understand that it might not be possible for you all to reach out to us immediately, but that does not mean you will be suffering the pain – alone and hopeless. Contact us without any hesitations and get yourself some professional help in such challenging times. Just know that at Buderim, Sunshine Coast, we have always got your back.
Where do toothaches stem from?
Toothaches can root from several factors. It may signal dental problems like gum disease, tooth decay, broken fillings, etc. You may not tell what your toothache is trying to say to you; hence contacting our excellent dentists becomes mandatory for you.
It may take time for toothaches to reach their peak. Initially, you might experience it while biting into food or occasionally. Thus, contacting our dentists is the best move you can take. Early examinations might prevent internal damage from advancing, saving you both time and money. Therefore, meet our caring dentists and get to know how you can virtually eliminate your toothaches.
Prime reasons for Toothaches circle layout
This condition can lead to tooth loss and other severe dental problems. Tooth decays are the result of dental plaque. The bacteria accumulated in the plaque convert sugars on your teeth into acid, wearing off your enamel.
With the outer layer removed, the bacteria attack the inner portion of your tooth. They may infect your gums and damage bones and tissues if left untreated. This entire process may cause toothaches.
A broken or chipped tooth may expose your nerves to bacteria. It may also pave the way for them to make more severe damage inside your tooth, which can infect the pulp.
The pain may increase gradually with the bacteria causing more and more damage to your tooth. For treating such problems, our excellent dentists can suggest a root canal process.
Gum diseases cause infections in your gum. They get swollen and painful, which can be quite discomforting to deal with.
If neglected, the infection may spread to your inner bones and damage them. It is a condition called periodontitis. You would not want your dental problems to reach such a complicated stage, as the restoration process may be time-consuming and costly.
The appearance of Wisdom Teeth
The appearance of Wisdom Teeth
Wisdom teeth are the last pair of teeth to appear in your gums. But they may not always grow like regular teeth. Impacted wisdom teeth grow from a different angle than your regular teeth, disrupting the entire set of molars.
Their eruption may be painful, as angular growth may push other teeth. There may also be a lack of space for their development. Thus, impacted wisdom teeth are better to remove so that you do not face any pain. Visit us to see whether you have an impacted wisdom tooth erupting through your gums. 
How much does treating Toothaches cost on Sunshine Coast?
How much does treating Toothaches cost on Sunshine Coast?
Toothaches usually signal you of a problem hidden in the depths of your teeth. It is how your tooth communicates with you, telling you about the development of a dental problem. Thus, ignoring toothaches is not something you should do. Instead, you shall make sure you get an instant check-up at Buderim, Sunshine Coast, to prevent your problems from reaching the next step.
Treating toothaches may cost you around $100-$200, but it depends entirely on your case's complexity. For instance, if the toothache is the cause of an infected pulp, you might have to undergo a root canal, increasing your cost.
But you need not fret about the finances just yet. At Buderim Dental Care, we have got multiple payment plans for you. Do not take the burden of your cost all at once. You may pay us in installments, at your convenience.
5 Key Reasons Sunshine Coast Locals Choose Us
Creating Amazing Experiences
---
Get your smile and confidence back, Your smile and comfort is of utmost important to us.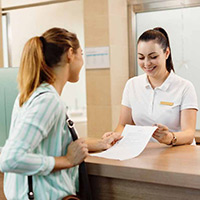 We make You Feel Delighted
---
Passionate team with customer care second to none.
We Take The Fear And Pain Out Of Dentistry
---
Sleep through your dental fears and anxiety.
Interest Free Payment Plans
Interest Free Payment Plans
Making Dentistry Affordable
---
Health fund claim, Super easy application
No-Obligation Consultations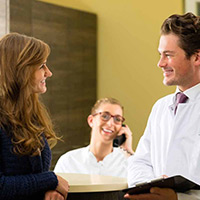 No-Obligation Consultations
Making High-Quality Dentistry Accessible To All
---
Free Cosmetic Dentistry Consultations, No pressure, no sales pitch.
Frequently Asked Questions
Is sleep dentistry available for treating patients with dental anxiety?
At Buderim Dental Care, we offer sedation dentistry to patients who are scared of receiving dental treatments. Our sedatives thoroughly calm you down, enabling you to let go of all your worries and anxiety. They are 100% safe, and the effect wears off quickly. You can freely communicate about your fears with our compassionate dentists. They will provide you with the best sedative option taking into account your procedure and health condition.
Will I have to empty my wallet to receive treatments for my toothache?
The cost of treating toothaches may vary from patient to patient. It depends on the severity of your problem. Our dentists will tell you the best fix for your toothache post your thorough dental check-up. But you will also get introduced to the flexible, wallet-friendly payment plans to make your journey with us entirely convenient.
Will the treatment for toothache hurt me?
Buderim Dental Care is there for the comfort and convenience of its patients. Our caring dentists make sure you receive a pain-free treatment. Thus, the caring dentists will use anesthesia or sedatives' apt dose to enhance your overall dental experience. For post-treatment pains, our dental experts will recommend you safe and mild medicines so that you can ease your pain.
Will the toothache treatment cause other problems or allergies?
Our excellent dental professionals are here to ease your pain and discomfort instead of adding new problems. Thus, you can be rest assured that our experienced team of dentists will not perform any dental operation which may even have the slightest probabilities of causing future dental problems. Our experienced dentists and staff are knowledgeable and know how to deal with complicated dental cases.
Can my toothache disappear?
Toothaches may be temporary and may go away on their own. However, to stay on the safe side, you are encouraged to discuss your case with our dental experts. They can help you with the best and most effective guidelines for quickly getting rid of your discomfort. But this is a rare case as toothaches are always associated with underlying dental problems.
Is it possible to make an emergency booking for my toothache?
We at Buderim Dental Care are always at your service. Just give us a call to book your appointment with zero hesitation. Our dentists are ready to answer your questions and provide you with the best consultation. Please visit us as soon as you feel that your toothache is trying to tell you about an underlying dental problem. We have always got you covered.